What Is a NinjaTrader Strategy ?
A NinjaTrader Strategy is an Automated Trading System, also referred to as mechanical trading systems, algorithmic trading, automated trading or system trading, allow traders to establish specific rules for both trade entries and exits that, once programmed, can be automatically executed via a computer. The trade entry and exit rules can be based on simple conditions such as a moving average crossover, or can be complicated strategies that require a comprehensive understanding of the programming language specific to the user's trading platform, or the expertise of a qualified programmer. NinjaTrader Automated Trading Systems typically require the use of software that is linked to a direct access broker, and any specific rules must be written in that platform's proprietary language. NinjaTrader platform, utilizes the NinjaScript programming language.
Why use MicroTrends NinjaTrader Automated Trading Systems?
MicroTrends CEO & founder Tom Leeson is a real deal trader & developer actively trading & consulting for prop shops & hedge funds & has been directly involved with algorithmic trading & front desk and back office trade systems development since 1995 onwards commercially in the city of London's trading arena.
Developing NinjaTrader automated trading systems is a passion since 2006 allowing MicroTrends to partner with NinjaTrader in 2009 & become a leading developer of automated algorithmic trading strategies in the retail and hedge fund commercial trading side of the futures trading industry for NinjaTrader. Developing & testing 100s of NinjaTrader Strategy projects in NinjaTrader 7 & NinjaTrader 8 over a decade professionally.
Where to buy Automated Trading Systems online
From 2018/2019 we know offer all our NinjaTrader Strategies and Algorithmic Automated trade management systems via AlgoFuturesTrader who are our sole distributor for all retail NinjaTrader trading strategies & indicators
The MicroTrends NinjaTrader Automated Trading System code base is professionally written with advanced coding techniques and has many of hours of live market trading and testing. Trade with confidence in real time and real money and know that great attention and care has gone into avoiding and resolving overfills, entry and exit order errors and other potentially dangerous automated trade scenarios – at the core we implement an advanced trade workflow safety engine that avoids trade related errors.
Beware of any strategy that is not written in NinjaTrader's unmanaged mode or by programmers who have never traded live. Unfortunately, this would be all or most competing automated trading strategies compatible with NinjaTrader…
NinjaTrader Strategy OverFills are a potential serious and dangerous caveat which can occur when the market price reverses and so the system reverses – sending cancellations for working orders prior to the reverse entry, it is possible for  exits and entries being filled instead of one being cancelled – thus the balance of the system is out. OverFills can also occur when you place a trade quickly hoping to close a position while a prior order to close the same position already had an in-flight execution. The exact scenarios in which an overfill can occur is highly dependent on the specific strategy programming. By default, NinjaTrader will protect against overfills by halting the strategy, but this is NOT desirable as the strategy closes all positions as a market order with slippage , and deletes the strategy from the chart.
MicroTrends Algorithmic Frameworks for creating and developing NinjaTrader strategy code is perhaps the only NinjaTrader autotrader trading system engine which resolves the issue for both NinjaTrader 7 and NinjaTrader 8 algorithmic trading strategies

---
GET STARTED Trading for FREE – Learn to trade Futures automated trading risk-free Sim/Demo Trading the NinjaTrader Free Trade Platform
---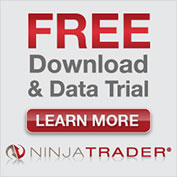 NinjaTrader is a FREE trade platform for advanced charting, market analytics, development & simulation
FREE trading platform, free demo account, free real-time data, no risk, no funds required!
1. GET STARTED CLICK HERE TO GET YOUR FREE NINJATRADER PLATFORM & FREE REAL-TIME DATA
---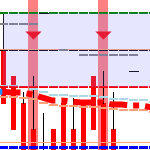 For Traders wishing to use or buy MicroTrends NinjaTrader trading systems
Algorithmic & systematic trading systems for CFDs, Cryptos, ETFs, Forex, Futures, and Stocks.
2. GET STARTED CLICK HERE TO GET YOUR NINJATRADER ALGORITHMIC TRADING SYSTEMS
---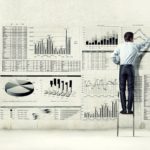 Institutional grade developers from 1995, 2006 Specialist, 2009 Listed NinjaTrader Consultants,  B2B Services only
Hire a leading developer NinjaScript consultant for NinjaTrader Automated trading algorithmic systems
3. GET STARTED CLICK HERE TO GET YOUR NINJATRADER DEVELOPMENT QUOTE FOR B2B
---
Please note the following changes to MicroTrends products and services as of Jan 2018
Since 2018 MicroTrends no longer provides sales and products direct to retail traders – those who bought software in the past are still able to get license support and tech support from the MicroTrends help desk.
---
Disclaimer, Terms & Risk Disclosure
In using any MicroTrends websites, services & products you agree to our Terms and Conditions, errors and omissions excluded
You are responsible to read the Full Risk Disclosure & Disclaimers related to trading
Trading and investment carry a high level of risk, and MicroTrends Ltd does not make any recommendations for buying or selling any financial instruments. We offer educational information on ways to use our sophisticated MicroTrends trading tools, but it is up to our customers and other readers to make their own trading and investment decisions or to consult with a registered investment adviser.