MicroTrends Contact Pre Sales Product Queries – General Info
NOTICE: MicroTrends no longer provides sales and products direct to retail traders – those who bought software in the past are still able to get license support and tech support from the help desk. No new customers are accepted or allowed to purchase legacy software – we only deal with commercial/ Pro traders, CTAs, Hedge funds and vendors as  of 2018.
Online Contact Information & Procedure
You will receive an immediate auto response to confirm we have received your question or request – and will follow up in person as soon as possible.
Business Hours time zones Singapore 10:00 to 23:00  Monday to Friday.
PLEASE CHECK!!! – Email Spam folders and Junk Folders! 

Check your SPAM and JUNK email folders for our reply if you do not receive a reply within 5 minutes to confirm we have received your message!!
To receive communication from MicroTrends please add us to your "safe list" for

[email protected]

and *@microtrends.co, *@microtrends.pro domains
Support/ Help Desk Guidance
Dear valued trader Help us to help you and save time for you and us – please provide all details logically required in the first message and also check your spam and junk folders
Your Email Spam/Junk SafeList  – Sometimes we are unable to contact you back – very rarely this means we get many messages for the same support request from the same person – and we do try to contact you by different emails but sometimes this does not work – therefore you must always think to check your junk and spam filters... you will get an immediate auto response to say we have received the message -then a person will reply usually within 24 hours depending on your question and support agreement.
For All LICENSE Queries/ Popup License Messages from NinjaTrader about an indicator or strategy etc

If you get a popup license message – WE ARE FUTURES TRADERS BUT NOT MIND READERS!!!! PLEASE Do Not waste your and our time by making us send a reply asking for details about the product name and the NinjaTrader Machine ID – supply the information we need which you can see so we know what you are talking about the first time around!
Simply copy and paste the whole message into the email or click the button on it to send to support
DO NOT send a screenshot – copy and paste please -we need text.. to avoid complications
How to find your Machine ID: https://microtrends.zendesk.com/hc/en-us/community/posts/217812826-NinjaTrader-Machine-ID

Help Desk Tickets

Supply the full product name and a meaningful description with a subject relating to the contents of the ticket/email
DO NOT Send a new ticket for each reply to the same ticket
USE A NEW Ticket for each new question!
PLEASE DO Login to the help desk to see all your past and present tickets and answers https://microtrends.zendesk.com
---
GET STARTED Trading for FREE – Learn to trade Futures, Stocks, Equities, ETFs, Options, CFDs, Forex & Crypto Currency trading risk free Sim/Demo Trading the NinjaTrader Free Trade Platform
---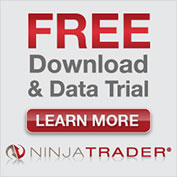 NinjaTrader is a FREE trade platform for advanced charting, market analytics, development & simulation
FREE trading platform, free demo account, free real time data, no risk, no funds required!
1. GET STARTED CLICK HERE TO GET YOUR FREE NINJATRADER PLATFORM & FREE REALTIME DATA
---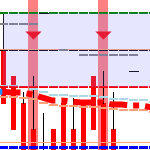 For Traders wishing to use or buy MicroTrends NinjaTrader trading systems, authorized distributor details: www.algofuturestrader.com Algorithmic & discretionary system day trading systems for futures with trade mentoring & coaching with 20 years trade experience!
2. GET STARTED CLICK HERE TO GET YOUR NINJATRADER FUTURES DAY TRADER SYSTEM- Stock Index & Oil
---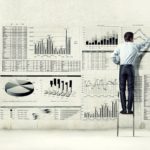 Institutional trading system developers from 1995 – front desk and back office Desktop/Web. 2006 Specialist, 2009 Listed NinjaTrader Consultants, hire a developer NinjaScript consultant. NinjaTrader Automated trading algorithmic systems developer for: Commercial Traders, Pro traders, CTAs, Hedge funds & vendors only!3. GET STARTED CLICK HERE TO GET YOUR NINJATRADER DEVELOPMENT QUOTE – hire a Pro Ninja script developer
---
Please note the following changes to MicroTrends products and services as of Jan 2018
Since 2018 MicroTrends no longer provides sales and products direct to retail traders – those who bought software in the past are still able to get license support and tech support from the MicroTrends help desk.
---
Disclaimer, Terms & Risk Disclosure
In using any MicroTrends websites, services & products you agree to our Terms and Conditions, errors and omissions excluded
You are responsible to read the Full Risk Disclosure & Disclaimers related to trading
Trading and investment carry a high level of risk, and MicroTrends Ltd does not make any recommendations for buying or selling any financial instruments. We offer educational information on ways to use our sophisticated MicroTrends trading tools, but it is up to our customers and other readers to make their own trading and investment decisions or to consult with a registered investment adviser.