MicroTrends – Real Deal Traders & Institutional Grade Developers
MicroTrends is an automated algorithmic trading systems specialist, providing retail and commercial NinjaTrader Add-ons, Strategies, Indicators, automated trading strategy consultancy development , institutional development since 1995 client server, n tier, .net consultants, quantitative development, algorithmic trading NinjaTrader specialist since 2009.
Our Approach – Experience & Innovation
MicroTrends innovates & provides traders of all levels with professional NinjaTrader Indicators & Strategies off the shelf products and services,  our founder  & CEO Tom Leeson really trades & develops and therefore can offer a service which is relevant and vital for day trading or swing success. 1000s of traders used MicroTrends trading software- we allow traders to use our flag ship product trading chart indicators and automated trading systems for free unlimited for sim trading or demo NinjaTrader, we believe it is vital for a trader to get the experience and skills neccessary without a financial penalty for the software often making them rush – which is not desirable. When traders are ready then licenses are applicable, should they wish to live trade.
Our Story –  trading, developing & travelling
Tom Leeson started MicroTrends in 2006 to help traders, develop trading tools, indicators & automated trading strategies. The company has focused solely on users of the NinjaTrader platform since 2009. MicroTrends's customers – including individual traders, system vendors, system designers, trading educators, hedge funds, private equity funds and CTAs rely on MicroTrends to help them define their trading ideas, concepts, and strategies, and then to turn these into effective, working NinjaScript code for manual, semi-automated, or fully-automated online trading.
MicroTrends was one of the first listed "NinjaScript Consultants" on the NinjaTrader EcoSystem Website, and remains a member of this select group of first-tier NinjaScript specialists. MicroTrends is based in East Sussex, UK, about 50 miles south of London – however Tom Leeson can usually be found based in Singapore, Australia or the Philippines preferring Asian culture and weather but still enjoying probably the best Company Laws and regulations globally basing the MicroTrends Entity within the UK.
MicroTrends Company Information
Company Address:

MicroTrends Ltd,
Ashfield House,
Cross In Hand,
Heathfield,
East Sussex,
TN21 0SR.

MicroTrends Ltd Legal Information:

MICROTRENDS LIMITED is a company registered in England and Wales.

Registered number: 5704475.

Registered office: 30-34 NORTH STREET, HAILSHAM, EAST SUSSEX, BN27 1DW.

VAT registration:  GB879467255
MicroTrends Testimonials
Rating 100% - After searching in NT page for someone who could done the job I wanted (not an easy one), I found Toms page. The phrase that would define the experience could be: NOTHING BETTER THAN THIS. And I know what I'm talking about; you don't need to keep searching anything else, just know that this is the place.For you who even don't believe me, I will briefly tell what I found here: professionalism, good communication, even better prices, even better jobs and even better the person who is back all these. Glad I can call him a friend, ...
10 out of 10"Perfect customer service and the best quality. The best software coding i have ever experienced" (The image shown is not the actual project as that is confidential, however it was evolved/based on the MicroTrends Portfolio Swing Trading System Framework -which is only available to selected clients and projects by our discretion.)
★★★★★ Absolutely Outstanding...I have been trading for over 20 years and have spent tens of thousands on trading systems. Most of those systems were either black box systems or one trick ponies that allowed little user control and led to poor results. In my opinion the MicoTrends toolkit is by far the most comprehensive set of trading indicators and strategies on the market today. This is a high quality product that is well thought out and packed with advanced features and options. With a bit of effort on your part you are able to customize the package to your trading ...
I've already posted a feedback on John's Training .. I reiterate that and urge anyone considering MicroTrends to take a session with John , practice in Sim and Market Replay and see for Yourself without even committing to a Purchase until You so Decide .. that's a mad offer in and of itself as many folk won't give trials as they say stuff like they want to protect their ingredients to their cupcakes etc Forget the Directory of Ecosystem.. I've done the usual Holy Grail hunt there and else where including the MT4 realm ... and tried others and not ...
This system is a complete system with automation, discretionary and trade management all in one. If you are serious about trading and can invest the time to study your instruments, you will not go wrong with Micro Trends. Like anything in life, you need to invest the time to study what is the best package for you
I've already posted a feedback on John's Training .. I reiterate that and urge anyone considering MicroTrends to take a session with John , practice in Sim and Market Replay and see for Yourself without even committing to a Purchase until You so Decide .. that's a mad offer in and of itself as many folk won't give trials as they say stuff like they want to protect their ingredients to their cupcakes etcForget the Directory of Ecosystem.. I've done the usual Holy Grail hunt there and else where including the MT4 realm ... and tried others and not going ...
I love that I can put together indicators that I like from the MTNTF7 pack and create my own systems. Thanks!
Trading is such a difficult trade and your products make it easier. Woth that said I am waiting for your NinjaTrader 8 products to come out to purchase the entire package. To be a critic I would love to see more coaching and better understanding of each and every indicator and automation strategy that you have. I think it would help tremendously. Thanks
Mohamad
I went through the list of providers and filtered you our of the rest, I can tell who can do the better work vs who cannot! I cant emphasize how much I appreciate how quick you do changes, I think if it was someone else id have to wait days at the very least to get an update. You're not giving me time for my excitement to die out, which is an absolutely awesome thing lol. Thank you very much! Mohamad.
MicroTrends Training Session - 1 to 1 Coaching
Dear JohnI thank you for the training session today... I found the training session to be professional, excellent and for me really helpful to see visually the MicroTrends products in a practical operation.Your explanations and navigation's with various instruments and charts have helped me to get a real feel of the sophistication's of the Indicators and Strategies. Your Set-Up was explained as fully as i could have expected with numerous examples/chart set-up trade triggers meticulously examined in detail and further practically showing when to trade and equally important when not to trade.I now look forward ...
Meet the Founder & CEO
Tom Leeson
Founder & CEO
I began my interest in trading stocks in the 1980s after seeing my parents share certificates as a kid, understanding the concept of share price and dividends, and the fact each month or so they go up and down in value and sometimes a bankers cheque arrived in the post for dividends, I was mesmerised by the idea you could own part of a massive company earn from your share and buy and sell the stock..so i took an active interest in the financial papers and tracking a portfolio paper trading stocks and later indexes. Leaving school early and joining the family business in retail butchery I read the papers and the saw the Big Bang and "Deregulation" in the city of London under the Thatcher years and was amazed and compelled to get involved at the advent of the Yuppie, young men trading financial markets drinking champagne at oyster bars and wearing tailored suits making millions in the early twenties, however i was still too young to join them at that point or stuck in a small town with a plan to get in to that arena later.
I was lucky later to get involved in terms of technology but it took a long time as i had no silver spoon degree or formal education, so work started in computer hardware in the early 1990s self employed, and switched to software in 1994 which i would use to get me in the door as technology was in demand and not yet flooded and ruined by overseas cheap labor and mass produced degree students who mostly know nothing as good as hands-on experience is the only holy grail. From 1996 – 2006, I worked commercially as a contract developer in "the City", London's financial center, mainly in and around the trading arena. Projects were varied, but i scored quite a few institutional enterprise-level commercial software development projects – no mean feat for someone with no PHD or even plain degree or high school qualifications, for example an Excel VBA equities trading system for Goldman Sachs, and also some of the very first online retail stock trading websites set up by investment banks (online trading was very cutting edge at the time -costing many millions to implement!). Along the way, I gained considerable software experience related to trading equities, FX, and futures, and spread betting, too. One of my last projects at this time was re-writing and optimizing part of a global, inter-bank, commercial-payments-and-money-market platform. My task was to reduce latency by tenfold, increase trade throughput and reduce back office processes. The system needed to handle individual trade sizes often of $150 million or more; so there was considerable pressure to get it right with no room for error! The platform could easily have taken down a bank if it had gone wrong… And by the way, I'm no relation to Nick Leeson, who actually did take down a bank.
Luckily for me – The Sarbanes-Oxley Act of 2002 introduced "red tape" which made life a lot less fun as a financial sector contract software developer. Suddenly a 5-minute job took 1-week due to new bureaucracy! Also, I couldn't help noticing that the adoption of C# technologies was increasingly wide-spread in all spheres, and also that the retail trading sector was suddenly developing at a fast pace due to cheap, high-speed internet access, data feeds and retail trade platforms. I made a decision… instead of staying in the City (with its red tape … and a daily commute in the rain!), I chose to harness together my passions for software development and trading in a new venture. So, MicroTrends was born… and continues to be the most enjoyable and fulfilling experience of my career.
MicroTrends allows me to combine and realize my goals of being an active trader as well as research and development of trading algos' and systems  a perfect match – and it has allowed me to be in touch with many other traders of various skills as well as travel and enjoy other cultures and lead quite a fortunate existence- compared to one of corporate rules and hierachy – no thanks.
Overtime i had studied stock and paper traded and as a commuter new all the prices in the FTSE100 – i liked the idea of penny shares and oil companies i recall. Later i was able to spread bet and binary bet,  i found several loop holes in some online systems and cashed in, seemed i was unable to lose at one point, using odds to go long or short i found i could lock in profits both ways and cash out at the end of day. Later they dissapeared offline, but i had one experience whereby i was unable to sell a large profit and got re-quoted to a loss, disgusted i moved on from this rather useless pursuit to trading futures in a prop shop in the city of London and learnt about trading off a sheet of levels , and trend lines on weekly and daily…  if you were patient and it all lined up it could work, they had some crazy rules there on money management over 500 traders and i was not at all surprised they went up in smoke.
Later i opened an account with £20K with MFGlobal, it started out ok but overtime I pressurized myself to make too much money too quickly to get out of what had become a mundane and not so happy existence, i had no head trader to keep me in check and i ended up scalping and doing up to 1200 trade operations per day on the ES – i was paying £8.50 a round turn… i had a  draw down of 33% over a period of a few months and stopped i called the broker and got my account suspended and banned myself from trading. So back to the drawing board i realised i should simply replace the faulty component "me" with technology and so therefore i would combine my development and trading from that point on. And so later on i designed and created a system which suited my mentality in all areas and it was successful for me – it kept me from overtrading and i traded only when conditions aligned and then i entered the market with its signal and direction and trailed based on my Fib Grid Levels you can find in the MTNTF7 – and the rest is history…  MicroTrends was the solution to keep me away from going crazy again trading and gave me my balance, it also allowed me to connect with others and so it became a dual purpose to also help traders develop trading tools, indicators and automated trading strategies.
Initially, we focused on various systems – from CQG, to APIs, and various others. Following an extremely expensive series of live trading tests with CQG, we initially resolved to build our own trading platform and algorithmic framework (with a simulator and analyzer) to allow us to develop and rollout out trading strategies rapidly. We then discovered that NinjaTrader had already provided the base for all of this, in addition to fantastic charting and indicator tools, and also a complete C# strategy library (i.e. NinjaScript). So, we changed tack and teamed up with NinjaTrader, and also began to provide off-the-shelf MicroTrends indicators and strategies for NinjaTrader, as well as an "algo" framework MTDS7 to extend NinjaTrader's base functionality and allow a semi skilled developer to assembly a very powerful strategy in minutes instead of months.
I have personally researched coded and tested countless trading rules and systems over the years – often combining them resulting in countless billions of possible permutations, in the end i built frameworks to allow me to consolidate 1 or 100s unlimited of signals from 1 or many time frames, i also built a strategy algorithmic framework this allows me to draw on a tremendous array of features which would take more than a year to develop if they have the trading skills and imagination, I can then test my ideas in 30 seconds to write a new algo or minutes or yes many days and weeks/months. I made many of these off-shoots of those phases available to the public they are called the MicroTrends NinjaTrader Framework7 and the MTDS7 which have become quite vast, so much so its pragmatic to use a small % of the functionality which fits the person or task…  I do seem to have many technologies that are viable but with no time spare to use or test them and are not in the public area on the website, however can be used on more commercial client projects subject to budget and incentive. I might get time to make these publicly available one day also!    My favourite tech and the most advanced i have is the MTDS7 – in terms of Trade Engine, Trade Management and extensibility,  it is the thing that makes it all come together, a signal is not enough..
As a trader i have also been a strategist – i have spent years sometimes back testing, researching with countless 1000s of hours forming data reports and ways of organizing and viewing test results, data series, templates, instruments, correlating and creating databases mentally and physically. it has been extensive and exhaustive – as a result 80% of the time when someone comes to me for a development job i can tell if they are chasing a fruitless dream or not, however who am i to tell them, they maybe right, sometimes its just a tiny difference to make something viable versus something that will empty your account, it's their personal journey and quest, every body has their own journey, so i make a few suggestions for features and optimisation…I have to be careful we are not licensed to offer trading or investment advice I am not regulated and have no wish to be especially in the U.K
Since focusing on NinjaTrader I am fortunate to have met many others in the industry and constantly learn a great deal about the way the markets work fundamentally and tehcnically. In simpler terms of development achievements, i have thought i was quite honored to build the Woodies AutoTrader and futues day trading systems – and then rebuild from the ground up but keep its look and feel and merge in MicroTrends methods and technology components patterns into the BlueWaveTrading NinjaTrader Strategy BWT Precision Autotrader 7 system – which was merger of 2 technologies the MTDS7 and produced what must be the most user friendly and powerful NinjaTrader strategy, providing a commercial grade trade engine, realtime features and user interfaces allowing many modes of operation really saw a lot of success for the vendors and their traders which was  good feeling to all their good feedback from happy customers.
For MicroTrends own technologies MTNTF7 and MTDS7 we also saw around 3000+ traders using our software up to 2015. Our technology is like a tool box, be warned its vast, which provides 1 or many solutions which can be combined together, i'm not too interested in user friendly i want stacks of features and testing items and i use my tech so that's why it evolves as it does and also with your feedback.  That means for those traders wanting in depth free coaching and tuition forget it – it's too vast for us to find time to document it all, so we use help desk questions and answers – some of our products can be complex and require a self led experimental technical type of trader to use them, i would think.
In 2015 to 2016 – my focus was elsewhere instead of MicroTrends public products and projects – I traded with commercial hedge fund of 5Mil cap – with mechanical systems. I could write a small book on the pains and successes. We implemented some swing/ day trading algos, and diversified across 20 futures instruments or so with different volumes, ranges, behaviour and seasonals… which resulted in a massive testing cycle and lots of infrastructure and datafeed costs. 6 months later,  I ended up with 6 markets trading with 3 automated systems -a total of 18 in parrallel and had success but at the cost of working almost 24/7  and spinning plates and juggling to keep things working – so we changed course in August and went into a research and discretionary only trading phase while i built an easy to manage swing/position End of day trading system which i developed the prototype for in NinjaTrader and now must migrate and program it in NinjaTrader 8 – for walk forwards testing in the new year – all this now allowing me the ability to focus back on MicroTrends work – you can read a small account of this journey from NinjaTrader 7 to NinjaTrader 8  in the MicroTrends blog
I am also technologist for 2  other private equity funds for 2017, providing algos, coding, monitoring and peripheral services, it is here in one fund we have created an EOD system and Asset which will be used in January 2017 onwards, for which i had to write a bespoke platform extension which can sit alongside NinjaTrader and control/monitor/restart and correct in the realtime., A large degree of that type of trading is the preparation of price and volume for the trades and the maintenance of money in the Asset itself and for the money manager. A Professor of economics from a major university in New Jersey operating financial systems is overseeing the Asset and has chosen me as the technologist for which i am very honored!.
So my life has two parts trading and developing or developing and trading… its the same thing to me. I keep fresh by varying and not over trading my systems help me focus on other items and i'm happy and stable in the world of trading and technology i would do it for nothing! in fact sometimes i do 🙂
I seem to travel constantly and have toured since 2009 from the UK to Portugal, Spain, Brazil, Philippines,Australia, Singapore 2016 – where i was offered substantial trading opportunities but declined i prefer to be in control and not answer to anyone especially if that control has to mean you are like a battery hen laying eggs for money, after this i spent time in Thailand and now I am back to near Manila – where i am focused on the transition of migrating from NT7 to NT8 and taking life at my pace which is usually 8 to 12 hours per day during the week and try to get away from it on the weekends however its not unknown for me to work for months on end without a day off. At some point in the future i will have to move to Europe or the US Timezone… Europe is better – but Brazil more fun.
Getting to a consistent successful status trading, which took years, choosing the correct market and system us one thing but also i found the secret for me is to work hard and get a structured organised approach and base decision on statistical evidence i have gathered through direct experience over many weeks, months and years of trading and testing, for this reason i prefer to give the software i create to people and let them run with it until they are happy or move on. There are an enormous amount of fake unscrupulous people out there so be careful… and best of luck trading – be prepared to spend many months if not years at this before it becomes viable.
Beware of all vendors or  – never believe anything, trust but verify perhaps, – find the facts yourself and use your own research, testing and statistical evidence and arguments to measure the validity of a system if it fits your style availability and capital 🙂 Perhaps good fortune comes if you get good at something and do it long enough and i think its the same with trading.
Currently, 2017 onwards I have planned some NinjaTrader 8 products and i am engaged in this area, migrating and designing new more revolutionary products.
---
GET STARTED Trading for FREE – Learn to trade Futures, Forex, CFDs, Stocks & ETFs risk free Sim/Demo Trading, NinjaTrader algorithmic automated trading systems free forever!
Your Free Trading Edge & Holy Grail of Trading –  Learn & Trade risk free on the NinjaTrader Free Trade platform with a free realtime demo datafeed and the MicroTrends Free NinjaTrader Indicators & Automated Algorithmic Trading Strategies. Learn risk free in your time at your pace with no obligation & really take your time so that you are sure before you buy. Support levels/live trading plans available for lease subscribers.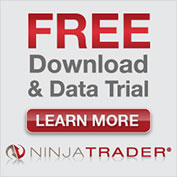 NinjaTrader is a FREE trade platform for advanced charting, market analytics, development & simulation. FREE trading platform, free demo account, free real time data, no risk, no funds required!
1. GET STARTED CLICK HERE TO GET YOUR FREE NINJATRADER PLATFORM & FREE REALTIME DATA
---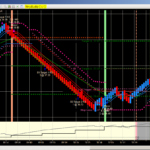 Trade Futures, Forex, CFDs, ETFs, Stocks risk free Sim/Demo Trading NinjaTrader trading indicators & NinjaTrader Algorithmic Automated trading systems for day, swing & position trading.
2. GET STARTED CLICK HERE TO DOWNLOAD FREE NINJATRADER INDICATORS & STRATEGIES
---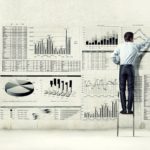 Institutional trading system developers from 1995, 2006/2009 NinjaTrader Consultants, providing Specialist NinjaScript consultancy & NinjaTrader Automated trading algorithmic systems development for retail & commercial traders
3. GET STARTED CLICK HERE TO GET YOUR NINJATRADER DEVELOPMENT PROJECT QUOTE
---
Disclaimer, Terms, Risk Disclosure & Support Policy
In using any MicroTrends websites, services & products you agree to our Terms and Conditions, errors and omissions excluded
You are responsible to read the Full Risk Disclosure & Disclaimers related to trading
Please click here to view our support policy for free and paid for product licenses
Trading and investment carry a high level of risk, and MicroTrends Ltd does not make any recommendations for buying or selling any financial instruments. We offer educational information on ways to use our sophisticated MicroTrends trading tools, but it is up to our customers and other readers to make their own trading and investment decisions or to consult with a registered investment advisor.