Our Recommended Market Data Feed
Kinetick® delivers reliable, fast and cost-effective market data to help level the playing field for active traders. Take advantage of unfiltered, real time quotes for stocks, futures and forex that exceed the expectations of the world's most demanding traders, like us!
Get started with FREE end-of-day historical market data directly through the NinjaTrader platform and learn how you can significantly reduce CME Group Globex exchange fees on real-time market data with Kinetick.
Get Started with Free EOD Datav

---
GET STARTED Trading for FREE – Learn to trade Futures automated trading risk-free Sim/Demo Trading the NinjaTrader Free Trade Platform
---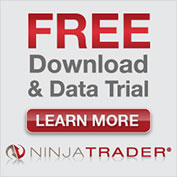 NinjaTrader is a FREE trade platform for advanced charting, market analytics, development & simulation
FREE trading platform, free demo account, free real-time data, no risk, no funds required!
1. GET STARTED CLICK HERE TO GET YOUR FREE NINJATRADER PLATFORM & FREE REAL-TIME DATA
---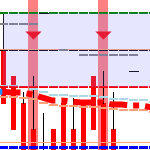 For Traders wishing to use or buy MicroTrends NinjaTrader trading systems
Algorithmic & systematic trading systems for CFDs, Cryptos, ETFs, Forex, Futures, and Stocks.
2. GET STARTED CLICK HERE TO GET YOUR NINJATRADER ALGORITHMIC TRADING SYSTEMS
---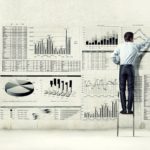 Institutional grade developers from 1995, 2006 Specialist, 2009 Listed NinjaTrader Consultants,  B2B Services only
Hire a leading developer NinjaScript consultant for NinjaTrader Automated trading algorithmic systems
3. GET STARTED CLICK HERE TO GET YOUR NINJATRADER DEVELOPMENT QUOTE FOR B2B
---
Please note the following changes to MicroTrends products and services as of Jan 2018
Since 2018 MicroTrends no longer provides sales and products direct to retail traders – those who bought software in the past are still able to get license support and tech support from the MicroTrends help desk.
---
Disclaimer, Terms & Risk Disclosure
In using any MicroTrends websites, services & products you agree to our Terms and Conditions, errors and omissions excluded
You are responsible to read the Full Risk Disclosure & Disclaimers related to trading
Trading and investment carry a high level of risk, and MicroTrends Ltd does not make any recommendations for buying or selling any financial instruments. We offer educational information on ways to use our sophisticated MicroTrends trading tools, but it is up to our customers and other readers to make their own trading and investment decisions or to consult with a registered investment adviser.