Algorithmic Trading Consultancy for vendors, commercial, professional traders, CTAs & hedge funds
Leading NinjaScript Consultant Specialists, get your No Obligation, Free NinjaTrader Development Quotation. Feel free to contact us  via  the form below – you can add more details and send files or images to the auto reply you will be sent to say we have received your NinjaTrader programming project quote request.  
Please note our professional trading systems consultancy and development services is only available for vendors, commercial/ professional traders, CTAs & hedge funds. Regretfully we are unable to assist retail traders please visit www.ninjatrader.com for other listed developers. 

If we do not reply it is because you have not met our criteria or we are too busy with trading obligations
---
GET STARTED Trading for FREE – Learn to trade Futures, Forex, CFDs, Stocks & ETFs risk free Sim/Demo Trading, NinjaTrader Free Trade Platform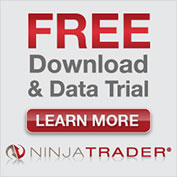 NinjaTrader is a FREE trade platform for advanced charting, market analytics, development & simulation. FREE trading platform, free demo account, free real time data, no risk, no funds required!
1. GET STARTED CLICK HERE TO GET YOUR FREE NINJATRADER PLATFORM & FREE REALTIME DATA
---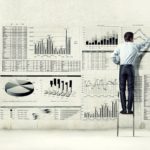 Institutional trading system developers from 1995, 2006/2009 NinjaTrader Consultants, providing Specialist NinjaScript consultancy & NinjaTrader Automated trading algorithmic systems development for retail & commercial traders
2. GET STARTED CLICK HERE TO GET YOUR NINJATRADER DEVELOPMENT PROJECT QUOTE
---
Disclaimer, Terms & Risk Disclosure
In using any MicroTrends websites, services & products you agree to our Terms and Conditions, errors and omissions excluded
You are responsible to read the Full Risk Disclosure & Disclaimers related to trading
Trading and investment carry a high level of risk, and MicroTrends Ltd does not make any recommendations for buying or selling any financial instruments. We offer educational information on ways to use our sophisticated MicroTrends trading tools, but it is up to our customers and other readers to make their own trading and investment decisions or to consult with a registered investment advisor.