NinjaTrader Algorithmic Automated Trading Systems Mechanical Automatic Trading Robots – NinjaTrader Strategies
MicroTrends provides several NinjaTrader Algorithmic Automated Trading Systems packages directly which can be used as fully or semi automated mechanical trading systems providing realtime control and configuration.
The difference with MicroTrends is that we really do live trade and test our technologies within commercial hedge fund/managed futures funds, this is Real Deal Futures Trading with professional NinjaTrader Algorithmic Automated Trading Systems… get it here free no need to pay, this is free for sim and demo trading.
MicroTrends is unique in the NinjaTrader community providing 100% Free NinjaTrader Automated Trading Systems for Demo/Sim trading. MicroTrends designs, innovates proprietary indicators & strategies, actively trades as traded professionally for futures hedge funds 
NinjaTrader Algorithmic Automated Trading Systems Important Notice
All MicroTrends Strategies – NNinjaTrader Automated Trading Systems are powered by the best trade strategy technology available for NinjaTrader,  MTDS7 technology – which is an algorithmic trading foundation built ontop of NinjaTrader 7 to utilise the "NinjaTrader Unmanaged Approach" and provide a solid foundation to super charge your trading strategy ideas.

MicroTrends Ultimate 7 Pro ATS –MTU7 Professional Automated Trading Systems suite is 100% FREE for Demo/Sim Trading.  Providing Diversified semi/fully Automatic algorithmic mechanical trading online day trading, swing trading systems for futures, stocks, CFDs & Forex.  The most comprehensive suite of professional highest precision autotrader systems for NinjaTrader7 at a fraction of the cost of the competition. 
>> MTU7 – More Info>>
>> MTU7 – Get Started Download for Free >>

MT Double Shot Strategy Foundation 7 (MTDS7) – an algorithmic trading framework with SDK open source samples you can trade, edit or create your own. The trade engine which powers this is a advanced robust trade workflow engine written in unmanaged mode for Professional LIVE Trading: does not halt on overfills – Super charge your live trading Ninja strategies!. as used by many vendors to power their strategies in the NinjaTrader ECO System.
>> MTDS7 – More Info >>
>> MTDS7 – Get Started Download for Free >>
---
NinjaTrader Algorithmic Automated Trading Systems built in Unmanaged Mode
All MicroTrends Strategies NinjaTrader automated trading systems are powered by the unique MTDS7 technology – which is an institutional grade algorithmic trading foundation built ontop of NinjaTrader 7 to utilise the "NinjaTrader Unmanaged Approach" as used by other vendors such as Woodies and Blue Wave Trading who we supplied our technology to as a whitelabel.
The Unmanaged approach is reserved for VERY EXPERIENCED programmers. In place of the convenience layer that the default NinjaTrader 7 Managed approach offered, the Unmanaged approach instead offers ultimate flexibility in terms of order submission and management. The flexibility required to achieve more complex order submission techniques and flexibility providing  unrivalled execution and features for the NinjaTrader Automated Trading Systems selection to best suite your style of trading.
MTDS7 NinjaTrader Automated Trading Systems have professional protection against Errors, Overfills, Connection Loss, & Order rejections handling. Over-Fills is a serious issue that can occur when using complex entry conditions that bracket the market in both directions end up with both entries being filled instead of one being cancelled. Over-Fills can also occur when you place a trade quickly hoping to close a position while a prior order to close the same position already had an in-flight execution.  By default, NinjaTrader will protect against over-fills even though you are using the Unmanaged approach by halting the strategy – MTDS keeps running 24/7 and is fault tolerant and self healing.
Be confident with MicroTrends NinjaTrader Automated Trading Systems with built in intelligent,  automatic fault tolerance for  Errors, Overfills, Connection Loss & Order rejections handling via an institutional trade workflow engine designed by MicroTrends with 100,000s of hours of live trading and testing with 100s of traders over many years.
---
An automated trading system (ATS) is a computer program that creates orders and automatically submits them to a market center or exchange.Automated trading systems are often used with electronic trading in automated market centers, including electronic communication networks, "dark pools", and automated exchanges.[1] Automated trading systems and electronic trading platforms can execute repetitive tasks at speeds with orders of magnitude greater than any human equivalent. Traditional risk controls and safeguards that relied on human judgment and manual speeds that were appropriate to manual and/or floor-based trading environments, must now be automated to evaluate and control automated trading.[2]Automated trading – also known as algorithmic trading – is the use of algorithms for making trade orders.If you want to set up automated trading, you will need an automated trading system. You can then set up the rules that you want the automated trading system to follow, based on common variables like price and volume or on technical indicators like moving averages or Bollinger bands. The trading strategy you set up can be as simple or as complicated as you want, but truly advanced strategies can require learning the programming language associated with your automated trading system.
---
Why Mechanical Trading with NinjaTrader Automated Trading Systems
Most successful traders use a mechanical trading system. This is no coincidence.
A good mechanical trading system automates the entire process of trading. The system provides answers for each of the decisions a trader must make while trading. The system makes it easier for a trader to trade consistently because there is a set of rules which specifically define exactly what should be done. The mechanics of trading are not left up to the judgment of the trader…
The Components of NinjaTrader Automated Algorithmic Trading Systems
NinjaTrader Automated Trading Systems cover each of the decisions required for successful trading:
Markets – What to buy or sell
Position Sizing – How much to buy or sell
Entries – When to buy or sell
Stops – When to get out of a losing position
Exits – When to get out of a winning position
Tactics – How to buy or sell – MicroTrends offers you systems that are fully or semi automatic to suit your approach and trade plan!
Curtis Faith.. Original turtle
---
Get Started with MicroTrends & NinjaTrader…NinjaTrader Automated Trading Systems
MicroTrends® NinjaTrader Indicators & Strategies are 100% FREE & unlimited for realtime, back testing & demo simulator trading:
>>>1. GET STARTED >>> CLICK HERE TO DOWNLOAD YOUR FREE NINJATRADER INDICATORS & STRATEGIES
---
Why traders use NinjaTrader Automated Trading Systems
One major reason why traders utilize NinjaTrader Algorithmic Automated Trading Systems is that it removes emotion from the trading experience.
Trading strategies can be trialed before going live (a process called backtesting), and are faster in execution than traditional trading. There are numerous problems associated with removing the human element from trades that need to be avoided, however. Flaws in set up can quickly become costly, and technical failures can be problematic. NinjaTrader Automated Trading Systems need monitoring to ensure that they are performing as intended.
What Is NinjaTrader Automated Trading System?
NinjaTrader Automated Trading Systems, also referred to as mechanical trading systems, algorithmic trading, automated trading or system trading, allow traders to establish specific rules for both trade entries and exits that, once programmed, can be automatically executed via a computer. The trade entry and exit rules can be based on simple conditions such as a moving average crossover, or can be complicated strategies that require a comprehensive understanding of the programming language specific to the user's trading platform, or the expertise of a qualified programmer. NinjaTrader Automated Trading Systems typically require the use of software that is linked to a direct access broker, and any specific rules must be written in that platform's proprietary language. NinjaTrader platform, utilizes the NinjaScript programming language.
Once the rules have been established, the computer can monitor the markets to find buy or sell opportunities based on the trading strategy specifications. Depending on the specific rules, as soon as a trade is entered, any orders for protective stop losses, trailing stops and profit targets will automatically be generated. In fast moving markets, this instantaneous order entry can mean the difference between a small loss and a catastrophic loss in the event the trade moves against the trader.
Traders and investors can turn precise entry, exit and money management rules into automated trading systems that allow computers to execute and monitor the trades. One of the biggest attractions of strategy NinjaTrader Automated Trading Systems is that it can take some of the emotion out of trading since trades are automatically placed once certain criteria are met. This article will introduce readers to and explain some of the advantages and disadvantages, as well as the realities, of automated trading systems.
Diversify Trading. NinjaTrader Automated Trading Systems permit the user to trade multiple accounts or various strategies at one time. This has the potential to spread risk over various instruments while creating a hedge against losing positions. What would be incredibly challenging for a human to accomplish is efficiently executed by a computer in a matter of milliseconds. The computer is able to scan for trading opportunities across a range of markets, generate orders and monitor trades.
Improved Order Entry Speed. Since computers respond immediately to changing market conditions, automated systems are able to generate orders as soon as trade criteria are met. Getting in or out of a trade a few seconds earlier can make a big difference in the trade's outcome. As soon as a position is entered, all other orders are automatically generated, including protective stop losses and profit targets. Markets can move quickly, and it is demoralizing to have a trade reach the profit target or blow past a stop loss level – before the orders can even be entered. NinjaTrader Automated Trading Systems prevents this from happening.
There is a long list of advantages to having a computer monitor the markets for trading opportunities and execute the trades, including:
Minimize Emotions. NinjaTrader Automated Trading Systems minimize emotions throughout the trading process. By keeping emotions in check, traders typically have an easier time sticking to the plan. Since trade orders are executed automatically once the trade rules have been met, traders will not be able to hesitate or question the trade. In addition to helping traders who are afraid to "pull the trigger", automated trading can curb those who are apt to overtrade – buying and selling at every perceived opportunity.
Ability to Backtest. NinjaTrader Automated Trading Systems Backtesting applies trading rules to historical market data to determine the viability of the idea. When designing a system for automated trading, all rules need to be absolute, with no room for interpretation . Traders can take these precise sets of rules and test them on historical data before risking money in live trading. Careful backtesting allows traders to evaluate and fine-tune a trading idea, and to determine the system's expectancy – the average amount that a trader can expect to win (or lose) per unit of risk.
Preserve Discipline. Because the trade rules are established and trade execution is performed automatically, discipline is preserved even in volatile markets. Discipline is often lost due to emotional factors such as fear of taking a loss, or the desire to eke out a little more profit from a trade. NinjaTrader Automated Trading Systems trading helps ensure that discipline is maintained because the trading plan will be followed exactly. In addition, pilot-error is minimized, and an order to buy 100 shares will not be incorrectly entered as an order to sell 1,000 shares.
Achieve NinjaTrader Automated Trading Systems performance Consistency. One of the biggest challenges in trading is to plan the trade and trade the plan. Even if a trading plan has the potential to be profitable, traders who ignore the rules are altering any expectancy the system would have had. There is no such thing as a trading plan that wins 100% of the time – losses are a part of the game. But losses can be psychologically traumatizing, so a trader who has two or three losing trades in a row might decide to skip the next trade. If this next trade would have been a winner, the trader has already destroyed any expectancy the system had. Automated trading systems allow traders to achieve consistency by trading the plan.
Server-Based NinjaTrader Automated Trading Systems. Traders do have the option to run their automated trading systems through a server-based trading platform such as Strategy Runner. These platforms frequently offer commercial strategies for sale, a wizard so traders can design their own systems, or the ability to host existing systems on the server-based platform. For a fee, the automated trading system can scan for, execute and monitor trades – with all orders residing on their server, resulting in potentially faster, more reliable order entries.
NinjaTrader Automated Trading Systems trading systems boast many advantages, but there are some downfalls of and realities to which traders should be aware. Mechanical failures. The theory behind NinjaTrader Automated Trading Systems makes it seem simple: set up the software, program the rules and watch it trade. In reality, however, automated trading is a sophisticated method of trading, yet not infallible. Depending on the trading platform, a trade order could reside on a computer – and not a server. What that means is that if an Internet connection is lost, an order might not be sent to the market. There could also be a discrepancy between the "theoretical trades" generated by the strategy and the order entry platform component that turns them into real trades. Most traders should expect a learning curve when using automated trading systems, and it is generally a good idea to start with small trade sizes while the process is refined.
Monitoring. Although it would be great to turn on the computer and leave for the day, automated trading systems do require monitoring. This is due do the potential for mechanical failures, such as connectivity issues, power losses or computer crashes, and to system quirks. It is possible for an automated trading system to experience anomalies that could result in errant orders, missing orders, or duplicate orders. If the system is monitored, these events can be identified and resolved quickly.
Over-optimization. Though not specific to NinjaTrader Automated Trading Systems, traders who employ backtesting techniques can create systems that look great on paper and perform terribly in a live market. Over-optimization refers to excessive curve-fitting that produces a trading plan that is unreliable in live trading. It is possible, for example, to tweak a strategy to achieve exceptional results on the historical data on which it was tested. Traders sometimes incorrectly assume that a trading plan should have close to 100% profitable trades or should never experience a drawdown to be a viable plan. As such, parameters can be adjusted to create a "near perfect" plan – that completely fails as soon as it is applied to a live market.
---
GET STARTED Trading for FREE – Learn to trade Futures, Forex, CFDs, Stocks & ETFs risk free Sim/Demo Trading, NinjaTrader algorithmic automated trading systems free forever!
Your Free Trading Edge & Holy Grail of Trading –  Learn & Trade risk free on the NinjaTrader Free Trade platform with a free realtime demo datafeed and the MicroTrends Free NinjaTrader Indicators & Automated Algorithmic Trading Strategies. Learn risk free in your time at your pace with no obligation & really take your time so that you are sure before you buy. Support levels/live trading plans available for lease subscribers.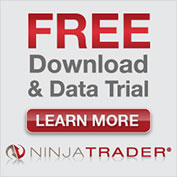 NinjaTrader is a FREE trade platform for advanced charting, market analytics, development & simulation. FREE trading platform, free demo account, free real time data, no risk, no funds required!
1. GET STARTED CLICK HERE TO GET YOUR FREE NINJATRADER PLATFORM & FREE REALTIME DATA
---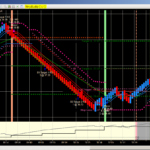 Trade Futures, Forex, CFDs, ETFs, Stocks risk free Sim/Demo Trading NinjaTrader trading indicators & NinjaTrader Algorithmic Automated trading systems for day, swing & position trading.
2. GET STARTED CLICK HERE TO DOWNLOAD FREE NINJATRADER INDICATORS & STRATEGIES
---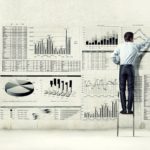 Institutional trading system developers from 1995, 2006/2009 NinjaTrader Consultants, providing Specialist NinjaScript consultancy & NinjaTrader Automated trading algorithmic systems development for retail & commercial traders
3. GET STARTED CLICK HERE TO GET YOUR NINJATRADER DEVELOPMENT PROJECT QUOTE
---
Disclaimer, Terms, Risk Disclosure & Support Policy
In using any MicroTrends websites, services & products you agree to our Terms and Conditions, errors and omissions excluded
You are responsible to read the Full Risk Disclosure & Disclaimers related to trading
Please click here to view our support policy for free and paid for product licenses
Trading and investment carry a high level of risk, and MicroTrends Ltd does not make any recommendations for buying or selling any financial instruments. We offer educational information on ways to use our sophisticated MicroTrends trading tools, but it is up to our customers and other readers to make their own trading and investment decisions or to consult with a registered investment advisor.