Buying a Trading System what you need to know
Don't buy an obsolete technology!: By 2022 95% of all traders will be using NinjaTrader 8! NinjaTrader 7 products are essentially redundant & obsolete, make sure you are looking at cloud, web, mobile & NinjaTrader 8 Desktop WPF technologies to prevent buying an obsolete system technology.
Long-term development & long-term support products are what is needed only & long-term supported technology cloud, web, mobile, and next up for Microsoft is  WinUI. "MAUI" .Net 8 technology – things change and upgrades are required.
Don't buy an obsolete Vendor
Make sure the vendor is up to date and ahead of the curve with technology & methodologies with many trading years left – so they will provide the support and update and keep pace with the next generation of up-to-date systems. If they do not develop themselves, you will not be supported or receive updates or upgrades a dead-end service and product!
Try before you buy without time limits:
It's very simple but often overlooked, do not spend money out on a trading system until you know it works for you, no time limits so you don't have to pay out and get trapped in a nonrefundable contract deal for a system that doesn't suit or work for you. You need a free system for sim, testing so that you can spend the time you need even years to find out how to use it for your purpose with no pressure to buy into a dead end.
Trading System Performance stats:  Vendors should provide stats produced in the live market as well as live money trading not by hand but automatically, or allow you to collate your stats for you to make emotionally free evidence-based decisions,  steer from deciding to buy based on clever video and blog, social marketing which can often take advantage of your financial aspirations and force you into a one-way sale for a system that does not work for you.
Real Deal Traders or Fraud? A vendor is either a software system provider making adverts and claims about a system or a real deal trader who uses the system in the live market and demonstrates how so you can try too, a real deal trader and vendor will put their money where their mouth is and use the systems themselves. So beware 99% of the marketplace is either a scam, thief, or fraud whose core business is to sell systems to aspiring traders – this applies to the majority of all you see and view online and the NT Ecosystem.

Don't believe the Hype! Don't believe any vendor or forum members, only believe your own experience –  a hat does not fit all heads,  a vendor and system may be a real deal trading premise but it will not suit all traders – don't throw your money down the drain, get a free unlimited trial and decide for free.!
Beware of recency bias:
No trading system will work the whole time in all market phases! there will always be periods of losses, and drawdowns, You will experience financial losing periods and winning periods, over time the winning periods will outperform the losing periods providing a profit over the longer term!  You need to experience at least 1 to  3 months to see the typical cycles of the market and news cycles weeks of the months. You might start on a winning cycle on sim and suffer from recency bias, thinking it is always easy to trade and rush to go live only to get hit by a losing cycle in live money trading and then pull the plug and freak out then you will miss the next winning cycle taking all the losers and missing all the winners the double whammy of trading!
For more info and details view day trading risk 101 
Download your Free automated trading systems
---
GET STARTED Trading for FREE – Learn to trade Futures automated trading risk-free Sim/Demo Trading the NinjaTrader Free Trade Platform
---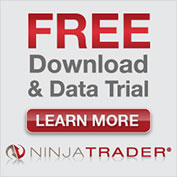 NinjaTrader is a FREE trade platform for advanced charting, market analytics, development & simulation
FREE trading platform, free demo account, free real-time data, no risk, no funds required!
1. GET STARTED CLICK HERE TO GET YOUR FREE NINJATRADER PLATFORM & FREE REAL-TIME DATA
---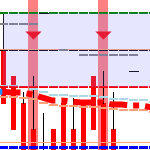 For Traders wishing to use or buy MicroTrends NinjaTrader trading systems
Algorithmic & systematic trading systems for CFDs, Cryptos, ETFs, Forex, Futures, and Stocks.
2. GET STARTED CLICK HERE TO GET YOUR NINJATRADER ALGORITHMIC TRADING SYSTEMS
---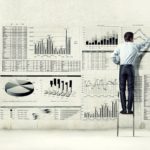 Institutional grade developers from 1995, 2006 Specialist, 2009 Listed NinjaTrader Consultants,  B2B Services only
Hire a leading developer NinjaScript consultant for NinjaTrader Automated trading algorithmic systems
3. GET STARTED CLICK HERE TO GET YOUR NINJATRADER DEVELOPMENT QUOTE FOR B2B
---
Please note the following changes to MicroTrends products and services as of Jan 2018
Since 2018 MicroTrends no longer provides sales and products direct to retail traders – those who bought software in the past are still able to get license support and tech support from the MicroTrends help desk.
---
Disclaimer, Terms & Risk Disclosure
In using any MicroTrends websites, services & products you agree to our Terms and Conditions, errors and omissions excluded
You are responsible to read the Full Risk Disclosure & Disclaimers related to trading
Trading and investment carry a high level of risk, and MicroTrends Ltd does not make any recommendations for buying or selling any financial instruments. We offer educational information on ways to use our sophisticated MicroTrends trading tools, but it is up to our customers and other readers to make their own trading and investment decisions or to consult with a registered investment adviser.