Become a Funded Trader and Get Money for Trading with FREE trading software
>>>Earn a funded trading account. Prove yourself as a trader to start trading money provided by TopStepTrader
>>>TRADERS!!! Here is your incredible chance to get trading risk free with no outlay for software – and to prove yourself within a simulation paper trading free trial and get your trading capital provided by a professional trading equity provider!!
Please note there is no risk, no obligation and no credit card required. Learn risk free, Free for Demo & sim Trading – licenses are only required for live trading only – if and when you decided to trade live, learn what you want and how you want without financial penalty for software you may or may not find is viable for you – you be the one to judge and dont pay first – trading is hard enough, it is imperative you have direct experience and the correct length of time trading with system trading software  so you can decide on your trading plan,system rules & components !!! 
Are you undercapitalized?
Need a larger account size to take full advantage of a successful trading strategy? Do you want to use REAL money trading? Now you can!
TopstepTrader is the first firm of its kind to offer an independent trading evaluation with the opportunity to become a funded trader and earn real capital for your trading.
---
The Process is Simple
Enter the Combine and you will have as many days as you need to reach the objective. The monthly cost of the Combine is set to recur every 30 days from the sign-up date until the objective is met or the account is cancelled.
You may reset this account at any time for $100 by clicking on the "Reset" button on your Trade Report. This will reset your starting balance and rules, but will not change your monthly billing date.
You will be funded with the same Daily Loss Limit and Max Drawdown as the Combine you successfully complete.
Follow these rules below, meet the profit target, and you will receive a Funded Account.
Trade the Combine product(s) you were profitable in during permitted times
Do not hit or exceed the Daily and/or Weekly Loss Limit
Do not allow the Account Balance to hit or exceed the Trailing Max Drawdown
Do not hold positions into major economic releases
Follow the scaling plan
After your 10th trading day, maintain an account balance above $0
Choices for your Futures Combine® Account:
| | | | | | |
| --- | --- | --- | --- | --- | --- |
| Starting Balance | | $30,000 | $50,000 | $100,000 | $150,000 |
| Max Position Size | | 3 | 5 | 10 | 15 |
| Daily Loss Limit | | $500 | $1000 | $2,000 | $3,000 |
| Max Drawdown | | $1,500 | $2,000 | $3,000 | $4,500 |
| Profit Target | | $1,500 | $3,000 | $6,000 | $9,000 |
---
GET STARTED Trading for FREE – Learn to trade Futures, Forex, CFDs, Stocks & ETFs risk free Sim/Demo Trading, NinjaTrader algorithmic automated trading systems free forever!
Your Free Trading Edge & Holy Grail of Trading –  Learn & Trade risk free on the NinjaTrader Free Trade platform with a free realtime demo datafeed and the MicroTrends Free NinjaTrader Indicators & Automated Algorithmic Trading Strategies. Learn risk free in your time at your pace with no obligation & really take your time so that you are sure before you buy. Support levels/live trading plans available for lease subscribers.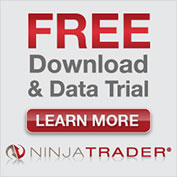 NinjaTrader is a FREE trade platform for advanced charting, market analytics, development & simulation. FREE trading platform, free demo account, free real time data, no risk, no funds required!
1. GET STARTED CLICK HERE TO GET YOUR FREE NINJATRADER PLATFORM & FREE REALTIME DATA
---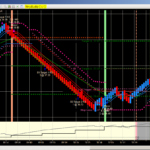 Trade Futures, Forex, CFDs, ETFs, Stocks risk free Sim/Demo Trading NinjaTrader trading indicators & NinjaTrader Algorithmic Automated trading systems for day, swing & position trading.
2. GET STARTED CLICK HERE TO DOWNLOAD FREE NINJATRADER INDICATORS & STRATEGIES
---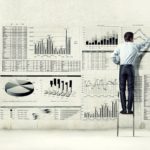 Institutional trading system developers from 1995, 2006/2009 NinjaTrader Consultants, providing Specialist NinjaScript consultancy & NinjaTrader Automated trading algorithmic systems development for retail & commercial traders
3. GET STARTED CLICK HERE TO GET YOUR NINJATRADER DEVELOPMENT PROJECT QUOTE
---
Disclaimer, Terms, Risk Disclosure & Support Policy
In using any MicroTrends websites, services & products you agree to our Terms and Conditions, errors and omissions excluded
You are responsible to read the Full Risk Disclosure & Disclaimers related to trading
Please click here to view our support policy for free and paid for product licenses
Trading and investment carry a high level of risk, and MicroTrends Ltd does not make any recommendations for buying or selling any financial instruments. We offer educational information on ways to use our sophisticated MicroTrends trading tools, but it is up to our customers and other readers to make their own trading and investment decisions or to consult with a registered investment advisor.