MicroTrends Support Model & Policy & Help Desk  & Technical Support
MicroTrends Support Model & Policy works very well, provides the best support and the best product pricing and quality. Support is separated into 2 service levels support for free users and support for paid/licensed users. Help & Support is provided  via the help desk, via email or by using the help desk ticket system directly online where you can see all your information past and present in 1 easy place. Additional support channels are not usually required only in the rarest of occasion such as remote assistance and Skype. For other support options & models for those who require it please see below.
Paid for Subscribers/ Live Trading Licensed Support:
For subscriber/paid license holders we offer prioritized in depth support, settings and features assistance, get you installed, setup via guides and live 1 to 1 assistance via the help desk via email or by using the help desk ticket system online. Resources provided are screenshots, articles, videos even tailor made for your question etc
If the normal support by help desk is not enough to resolve a question or issue – we can offer remote assistance to resolve an issue or setup
For you Very conveniently: All your information /questions and answers are provided in the help desk:
Please login to see all your past and current requests at the help desk – you will have a login link in your email etc
Help guidance materials,resources & Settings are provided for technologies not available for free users
Free Users: For non subscriber/free license
Support is self assisted from the 24/7 Help desk articles and resources,
Live help desk for pre-sales queries installation and troubleshooting assistance via email or by using the help desk ticket system online
Self Assisted 24/7 Help Desk open to all
The Help Desk it is very easy to search
Other MicroTrends Support Options
For Traders who want a 1 to 1 direct consultation on Skype and/Remote assistance Screen sharing the price is $150 per hour and is by appointment only.
Platinum Support Package- We can provide a higher level of support packages and provide a live Skype remote assistance, 1 to 1 style account manager /support guidance – and this would be based on a certain number of hours per month etc.. Price on Application – we would assess what skills and knowledge is needed and coverage/ etc.
 For Trading Coaching that is a separate channel and provided here: Click here for Emini Futures Trading Coaching
---
GET STARTED Trading for FREE – Learn to trade Futures, Forex, CFDs, Stocks & ETFs risk free Sim/Demo Trading, NinjaTrader algorithmic automated trading systems free forever!
Your Free Trading Edge & Holy Grail of Trading –  Learn & Trade risk free on the NinjaTrader Free Trade platform with a free realtime demo datafeed and the MicroTrends Free NinjaTrader Indicators & Automated Algorithmic Trading Strategies. Learn risk free in your time at your pace with no obligation & really take your time so that you are sure before you buy. Support levels/live trading plans available for lease subscribers.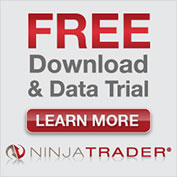 NinjaTrader is a FREE trade platform for advanced charting, market analytics, development & simulation. FREE trading platform, free demo account, free real time data, no risk, no funds required!
1. GET STARTED CLICK HERE TO GET YOUR FREE NINJATRADER PLATFORM & FREE REALTIME DATA
---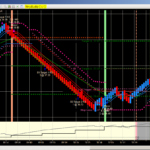 Trade Futures, Forex, CFDs, ETFs, Stocks risk free Sim/Demo Trading NinjaTrader trading indicators & NinjaTrader Algorithmic Automated trading systems for day, swing & position trading.
2. GET STARTED CLICK HERE TO DOWNLOAD FREE NINJATRADER INDICATORS & STRATEGIES
---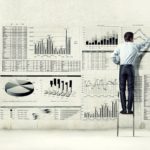 Institutional trading system developers from 1995, 2006/2009 NinjaTrader Consultants, providing Specialist NinjaScript consultancy & NinjaTrader Automated trading algorithmic systems development for retail & commercial traders
3. GET STARTED CLICK HERE TO GET YOUR NINJATRADER DEVELOPMENT PROJECT QUOTE
---
Disclaimer, Terms, Risk Disclosure & Support Policy
In using any MicroTrends websites, services & products you agree to our Terms and Conditions, errors and omissions excluded
You are responsible to read the Full Risk Disclosure & Disclaimers related to trading
Please click here to view our support policy for free and paid for product licenses
Trading and investment carry a high level of risk, and MicroTrends Ltd does not make any recommendations for buying or selling any financial instruments. We offer educational information on ways to use our sophisticated MicroTrends trading tools, but it is up to our customers and other readers to make their own trading and investment decisions or to consult with a registered investment advisor.