MT Framework MTNTF7 NinjaTrader Indicators Discretionary Trading Systems Suite for NinjaTrader 7
MicroTrends creates it's own proprietary indicators and enhanced existing classic technical analysis charting indicators for manual trading or use in automated trading systems –
MTNTF NinjaTrader Indicators are 100%  for demo versions of NT or when use for demo/sim connections  paid license only required for live connection trading.
---
---
MT NinjaTrader Framework 7 (MTNTF7) – MT Framework was the original NinjaTrader System to incorporate signals indicators for discretionary trading systems with the ability to consolidate 1 or multiple indicator signal to program your own manual trading system without coding, pick and mix your own trading system using generic signals trading technology. MicroTrends NinjaTrader Framework is 100% free for Demo/Sim Trading Connections. Providing Diversified trading online day trading, swing trading systems for futures, stocks, CFDs & Forex.  The most comprehensive suite of professional highest precision discretionary systems for NinjaTrader 7 at a fraction of the cost of the competition.

---
MT Signals Indicators
First of all as a discretionary trader or semi/fully automatic NinjaTrader robot trader – you should learn about Signals Indicators – these contain algorithms that trade in a certain way . Uniquely each indicator consists of a two stage signal system, the trade setup logic, filters and price confirmation – for either Mean reversion, trend following or a mixture/hybrid of all technical analysis trading techniques.  Each Indicator graphically uses a green dots and red dots  for signalling on the chart a trade setup, and fires a text and audio alert – the trade entry signal is a green up triangle or red down triangle -optionally with a green or red vertical background on the entry bar – and fires a text and audio alert.
Start off by learning what they do and how they work. How to use them on a chart and understand how to visually back test them on different chart data series and session templates.Discover how all Signals Indicators use a common parameter interface which is almost identical – with basic parameters unique to the indicator and common parameter groups, also the ability to save one or more settings and allocate it an ID and friendly name – for easy recall later.
To Accelerate your learning time learning the basics of the signals indicators design is critical  –  learn it once and re-use that understanding for all other indicators. Later you can use a NinjaTrader strategy based on one or more of the indicators and see the same indicators used in the strategy for controlling the signal – which a strategy would then execute. This will allow you to easily segment the and comprehend the numerous parameter groups in a signals indicator and strategy based on one.
Indicators for all asset classes & trading styles
MicroTrends chart Indicators can provide visual information or generate trend following & mean reversion: trade setup, entry & exit signals for day trading or swing trading via on chart discretionary trade signals indicators for all asset classes on all time frames – can be optimised visually or electronically back tested in the NinjaTrader Strategy Analyser – within a custom strategy created in the MTDS7 NinjaTrader Strategy Development Kit or the MTU7 Pro ATS
MicroTrends™ indicators are generic in design & so they can be used for any asset class in many time series. You maybe be a scalper, day trader, intraday position trader, swing trader, swing position trader, looking for additional indicators to compliment an existing discretionary trading strategy – these may fit into the following categories: trend following, mean reversion, range breakout, Chart Enhancement Indicators, Volume Indicators, Volatility Indicators, Momentum Indicators, Support & Resistance Indicators, Price Action Indicators, Scalping Indicators, Range bound Indicators, Stop Loss Indicators.
Build your own Indicator Toolbox
MicroTrends™ is run by professional traders for traders, MicroTrends™ uses it's own technology exclusively to trade with & can offer you a toolbox of indicators to assist & improve your trading, whether it is an open range trader, pattern recognition, a single or double moving average crossover, dynamic Fibonacci or scalping signals indicator.
A proven & effective way of trading is to research, formulate system rules based on technicals measured against charts, price & indicators which you then backtest & write into a trade plan, you will find a simple approach is easiest to get started with, however when you progress you can combine multiple reasons to trade or not trade via a toolbox of indicators which provide you with the key to discretion & optimizes your profit.
The Holy Grail of Indicator Trading?
The Holy Grail of trading then is not one system it is an approach & a set of technologies that can be leveraged which are suitable for you & your preferred style of trading & risk profile.
The last component of the Holy Grail is you, you are the risk in the market you and your system !
The fact is that MicroTrends™ trades with a 1 or a mixture of these indicators in the right hands these indicators are very effective & can provide an extremely lucrative trading career, a proftiable trading approach & methodology is achievable with the MicroTrends™ indicators how much is down to the trader – any trader of any merit understand the relevance – however it takes time and practice to understand the concepts.
Indicator Settings, Chart Templates & Workspaces
Indicators settings can be configured & saved as a default indicator template or in a chart template consisting of many indicators or as many charts in a workspace.
---
GET STARTED Trading for FREE – Learn to trade Futures, Forex, CFDs, Stocks & ETFs risk free Sim/Demo Trading, NinjaTrader algorithmic automated trading systems free forever!
Your Free Trading Edge & Holy Grail of Trading –  Learn & Trade risk free on the NinjaTrader Free Trade platform with a free realtime demo datafeed and the MicroTrends Free NinjaTrader Indicators & Automated Algorithmic Trading Strategies. Learn risk free in your time at your pace with no obligation & really take your time so that you are sure before you buy. Support levels/live trading plans available for lease subscribers.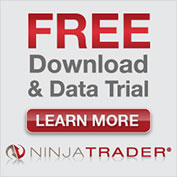 NinjaTrader is a FREE trade platform for advanced charting, market analytics, development & simulation. FREE trading platform, free demo account, free real time data, no risk, no funds required!
1. GET STARTED CLICK HERE TO GET YOUR FREE NINJATRADER PLATFORM & FREE REALTIME DATA
---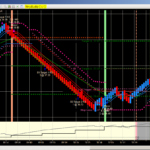 Trade Futures, Forex, CFDs, ETFs, Stocks risk free Sim/Demo Trading NinjaTrader trading indicators & NinjaTrader Algorithmic Automated trading systems for day, swing & position trading.
2. GET STARTED CLICK HERE TO DOWNLOAD FREE NINJATRADER INDICATORS & STRATEGIES
---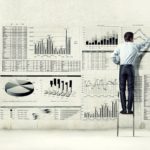 Institutional trading system developers from 1995, 2006/2009 NinjaTrader Consultants, providing Specialist NinjaScript consultancy & NinjaTrader Automated trading algorithmic systems development for retail & commercial traders
3. GET STARTED CLICK HERE TO GET YOUR NINJATRADER DEVELOPMENT PROJECT QUOTE
---
Disclaimer, Terms, Risk Disclosure & Support Policy
In using any MicroTrends websites, services & products you agree to our Terms and Conditions, errors and omissions excluded
You are responsible to read the Full Risk Disclosure & Disclaimers related to trading
Please click here to view our support policy for free and paid for product licenses
Trading and investment carry a high level of risk, and MicroTrends Ltd does not make any recommendations for buying or selling any financial instruments. We offer educational information on ways to use our sophisticated MicroTrends trading tools, but it is up to our customers and other readers to make their own trading and investment decisions or to consult with a registered investment advisor.