MicroTrends Double Shot Strategy Foundation 7 (MTDS7)
Advanced NinjaTrader Automated Trading Systems Strategy Development API – Algorithmic Trading System Development Framework – 100% free for Sim, testing and Development Unmanaged mode NinjaTrader Strategy API – Provides Developers with free licensed access to the MTDS Strategy base classes – sample strategies & indicators – code fast and simply focusing on your entry, filter and exit logic, with no overfills or errors – allowing auto trading systems to be created in just a few lines of code automatically implementing signal execution, signal filtering, custom entry rules, custom exit rules, custom breakeven stop rules, custom trailing stop rules, entry orders market, limit, stop or stop limit, 1 to 3 bracket and automatic position allocation control using unmanaged mode tick by tick or on bar close real-time trading, allowing back testing and optimization. NinjaTrader Strategy Development Kit containing free open source strategies for trading or coding examples – used to power vendor trading systems and commercial live trading operations by MicroTrends.

Important Notice about NinjaTrader Strategies – The MicroTrends Difference
Warning ! please be careful when using any strategy for live trading that is not written in Ninja Trader's unmanaged mode,  it is advisable to not use a strategy for realtime sim and especially live trading if it is not written by an expert in the advanced NinjaTrader mode. The Unmanaged approach is reserved for VERY EXPERIENCED programmers. In place of the convenience layer that the default NinjaTrader 7 Managed approach offered, the Unmanaged approach instead offers ultimate flexibility in terms of order submission and management. The flexibility required to achieve more complex order submission techniques.
All MicroTrends NinjaTrader 7  Professional Automated Trading Systems are powered by the MicroTrends MTDS7 trade engine  its code base written in Ninja Trader's unmanaged mode. So you can  be confident trading with real money on the line due to the unsurpassed reliability & features; built in intelligent,  automatic fault tolerance for  Errors, Overfills, Connection Loss & Order rejections handling via an institutional trade workflow engine designed by MicroTrends with 100,000s of hours of live trading and testing with 100s of traders over many years.
MicroTrends Automated Trading Software is designed and created by veteran experienced  professional using an institutional grade code base, coding patterns & techniques, as used and designed by a professional trader developer Tom Leeson read more here, financial systems software engineer and quantitative developer, algorithmic trader who actually successfully traded and tested in live trading for retail, proprietary trading arcades and commercial hedge funds and also used this technology and evolved it over many years – making this a unique opportunity for you to use professional trading systems for today's market and tomorrows at a a fantastic value.
All MicroTrends NinjaTrader 7  Professional Automated Trading Systems are the MicroTrends MTDS7 trade engine  the code base written in Ninja Trader's unmanaged mode using only the highest institutional coding standards & patterns, professionally written with advanced proprietary coding techniques learnt from a career in the city of London trading arenas, this technology is very mature with many 100,000s of hours of live market trading & testing by 100s of traders since the inception of the MTDS7  in 2010. Trade in sim mode realtime or trade live with confidence when your money is on the line that the default NinjaTrader management of errors such as overfills and orders rejections stop your trading system and loses context, MTDS7 powered strategies are designed to be fault tolerant and self recovering from all such errors which stop a normal mode NinjaTrader strategy.
MTDS7 powered strategies all have inherent professional protection against Errors, Overfills, Connection Loss, & Order rejections handling. Over-Fills is a serious issue that can occur when using complex entry conditions that bracket the market in both directions end up with both entries being filled instead of one being cancelled. Over-Fills can also occur when you place a trade quickly hoping to close a position while a prior order to close the same position already had an in-flight execution.  By default, NinjaTrader will protect against over-fills even though you are using the Unmanaged approach by halting the strategy – MTDS keeps running 24/7 and is fault tolerant and self healing.
MicroTrends Professional Automated Trading Systems day trading/swing trading packages are so good we guarantee our software is better and trades better in all ways than any other vendor in the NinjaTrader Eco System, on top of that uniquely we traded a basket of these systems  using instrument diversification, system diversification and parameter set diversification live for commercial hedge funds and we developed it all ourselves in house…get the real deal and become the real deal , save your time and money, don't be another trader with tales of how they lost money and were ripped off by other vendors in the NinjaTrader EcoSystem.
Know this it was MicroTrends who wrote and pioneered the first reusable commercial unmanaged mode algorithmic trading frameworks for NinjaTrader and supplied many vendors with white label software who some of today claim to have written it and they don't even trade.
---
GET STARTED Trading for FREE – Learn to trade Futures, Forex, CFDs, Stocks & ETFs risk free Sim/Demo Trading, NinjaTrader algorithmic automated trading systems free forever!
Your Free Trading Edge & Holy Grail of Trading –  Learn & Trade risk free on the NinjaTrader Free Trade platform with a free realtime demo datafeed and the MicroTrends Free NinjaTrader Indicators & Automated Algorithmic Trading Strategies. Learn risk free in your time at your pace with no obligation & really take your time so that you are sure before you buy. Support levels/live trading plans available for lease subscribers.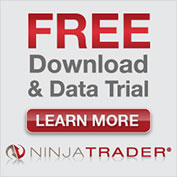 NinjaTrader is a FREE trade platform for advanced charting, market analytics, development & simulation. FREE trading platform, free demo account, free real time data, no risk, no funds required!
1. GET STARTED CLICK HERE TO GET YOUR FREE NINJATRADER PLATFORM & FREE REALTIME DATA
---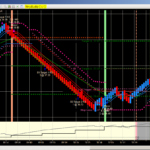 Trade Futures, Forex, CFDs, ETFs, Stocks risk free Sim/Demo Trading NinjaTrader trading indicators & NinjaTrader Algorithmic Automated trading systems for day, swing & position trading.
2. GET STARTED CLICK HERE TO DOWNLOAD FREE NINJATRADER INDICATORS & STRATEGIES
---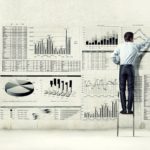 Institutional trading system developers from 1995, 2006/2009 NinjaTrader Consultants, providing Specialist NinjaScript consultancy & NinjaTrader Automated trading algorithmic systems development for retail & commercial traders
3. GET STARTED CLICK HERE TO GET YOUR NINJATRADER DEVELOPMENT PROJECT QUOTE
---
Disclaimer, Terms, Risk Disclosure & Support Policy
In using any MicroTrends websites, services & products you agree to our Terms and Conditions, errors and omissions excluded
You are responsible to read the Full Risk Disclosure & Disclaimers related to trading
Please click here to view our support policy for free and paid for product licenses
Trading and investment carry a high level of risk, and MicroTrends Ltd does not make any recommendations for buying or selling any financial instruments. We offer educational information on ways to use our sophisticated MicroTrends trading tools, but it is up to our customers and other readers to make their own trading and investment decisions or to consult with a registered investment advisor.