NinjaTrader Strategies Automated Trading Systems Mechanical Algorithmic AutoTrading  Robots
Real Deal NinjaTrader Strategies Automated Trading Systems by MicroTrends are 100% Free for demo & Sim Trading powered by a universal Trading Engine Framework providing a suite of diversified trading systems and algorithms which work on any market and bartypes allowing semi/fully automatic and interactive realtime trading.
MicroTrends is the leading NinjaTrader listed professional developer of NinjaTrader Strategies Automated Trading Systems professional automated trading systems for NinjaTrader. Powered by proprietary indicator trading frameworks & strategy frameworks, providing a consistent look & feel & parameter sets. As traded and built by a real deal live money automated trader developer. Providing you NinjaTrader  Algorithmic mechanical trading products & trading suites directly which can be used as fully or semi automated mechanical trading we really trade with our own systems.
Professional automated trading with NinjaTrader, get your edge with automated trade systems, automated trading software for stocks, futures, CFDs & Forex trading

NinjaTrader Strategies Automated Trading Systems Advanced semi/fully automated trading systems providing realtime control and configuration, fault  tolerant error handling written in the advanced unmanaged mode of NinjaTrader for maximum reliability, felxibility, control & execution to avoid overfills and other default issues with NinjaTrader Strategies.  MicroTrends provides trading systems as traded professionally for futures hedge funds 
---
NinjaTrader Strategies Automated Trading Systems Important Notice
All MicroTrends Strategies – NinjaTrader automated trading systems are powered by the pioneered MTDS7 technology – which is an algorithmic trading foundation built ontop of NinjaTrader 7 to utilize the "NinjaTrader Unmanaged Approach"
Be confident with MicroTrends NinjaTrader Strategies Automated Trading Systems technology with built in intelligent,  automatic fault tolerance for  Errors, Overfills, Connection Loss & Order rejections handling via an institutional trade workflow engine designed by MicroTrends with 100,000s of hours of live trading and testing with 100s of traders over many years.
---
MicroTrends Ultimate 7 Pro ATS –MTU7 Professional Automated Trading Systems suite is 100% FREE for Demo/Sim Trading.  Providing Diversified semi/fully Automatic algorithmic mechanical trading online day trading, swing trading systems for futures, stocks, CFDs & Forex.  The most comprehensive suite of professional highest precision autotrader systems for NinjaTrader7 at a fraction of the cost of the competition.

>> MTU7 – More Info>>
>> MTU7 – Get Started Download for Free >>

MT Double Shot Strategy Foundation 7 (MTDS7) – an algorithmic trading framework with SDK open source samples you can trade, edit or create your own. The trade engine which powers this is a advanced robust trade workflow engine written in unmanaged mode for Professional LIVE Trading: does not halt on overfills – Super charge your live trading Ninja strategies!. as used by many vendors to power their strategies in the NinjaTrader ECO System.
>> MTDS7 – More Info >>
>> MTDS7 – Get Started Download for Free >>
---
GET STARTED Trading for FREE – Learn to trade Futures, Forex, CFDs, Stocks & ETFs risk free Sim/Demo Trading, NinjaTrader algorithmic automated trading systems free forever!
Your Free Trading Edge & Holy Grail of Trading –  Learn & Trade risk free on the NinjaTrader Free Trade platform with a free realtime demo datafeed and the MicroTrends Free NinjaTrader Indicators & Automated Algorithmic Trading Strategies. Learn risk free in your time at your pace with no obligation & really take your time so that you are sure before you buy. Support levels/live trading plans available for lease subscribers.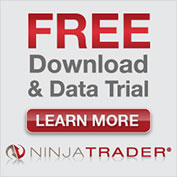 NinjaTrader is a FREE trade platform for advanced charting, market analytics, development & simulation. FREE trading platform, free demo account, free real time data, no risk, no funds required!
1. GET STARTED CLICK HERE TO GET YOUR FREE NINJATRADER PLATFORM & FREE REALTIME DATA
---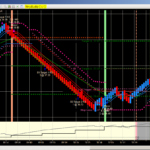 Trade Futures, Forex, CFDs, ETFs, Stocks risk free Sim/Demo Trading NinjaTrader trading indicators & NinjaTrader Algorithmic Automated trading systems for day, swing & position trading.
2. GET STARTED CLICK HERE TO DOWNLOAD FREE NINJATRADER INDICATORS & STRATEGIES
---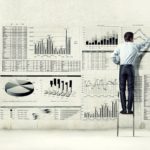 Institutional trading system developers from 1995, 2006/2009 NinjaTrader Consultants, providing Specialist NinjaScript consultancy & NinjaTrader Automated trading algorithmic systems development for retail & commercial traders
3. GET STARTED CLICK HERE TO GET YOUR NINJATRADER DEVELOPMENT PROJECT QUOTE
---
Disclaimer, Terms, Risk Disclosure & Support Policy
In using any MicroTrends websites, services & products you agree to our Terms and Conditions, errors and omissions excluded
You are responsible to read the Full Risk Disclosure & Disclaimers related to trading
Please click here to view our support policy for free and paid for product licenses
Trading and investment carry a high level of risk, and MicroTrends Ltd does not make any recommendations for buying or selling any financial instruments. We offer educational information on ways to use our sophisticated MicroTrends trading tools, but it is up to our customers and other readers to make their own trading and investment decisions or to consult with a registered investment advisor.