MT Framework NinjaTrader Indicators – Technical Analysis Trading Chart Indicators – 100% FREE for demo/sim trading on NinjaTrader
MicroTrends creates new innovative proprietary indicators and enhanced existing classic technical analysis charting indicators free for Demo – paid license required for live trading connections after trial periods. The MicroTrends NinjaTrader Framework contains the largest diversified trading suite for NinjaTrader 100% FREE FOR DEMO!
This slideshow requires JavaScript.
MT NinjaTrader Framework 7 (MTNTF7) – MT Framework was the original NinjaTrader System to incorporate signals indicators for discretionary trading systems with the ability to consolidate 1 or multiple indicator signal to program your own manual trading system without coding, pick and mix your own trading system using generic signals trading technology. MicroTrends Framework  is 100% free for Demo/Sim Trading Connections. Providing Diversified trading online day trading, swing trading systems for futures, stocks, CFDs & Forex.  All of our NinjaTrader indicators have been developed from the "The Framework" which was designed to give users the same look, feel, and common parameter set & functionality across all of our NinjaTrader Signals/ Extremes/ filter indicators. Over the years, we have constantly developed indicator functionalities -providing the most comprehensive suite of professional highest precision discretionary systems for NinjaTrader at a fraction of the cost of the competition

>> MTNTF7 – More Info>>
>> MTNTF7 – Get Started Download for Free >>
---
GET STARTED Trading for FREE – Learn to trade Futures, Forex, CFDs, Stocks & ETFs risk free Sim/Demo Trading, NinjaTrader algorithmic automated trading systems free forever!
Your Free Trading Edge & Holy Grail of Trading –  Learn & Trade risk free on the NinjaTrader Free Trade platform with a free realtime demo datafeed and the MicroTrends Free NinjaTrader Indicators & Automated Algorithmic Trading Strategies. Learn risk free in your time at your pace with no obligation & really take your time so that you are sure before you buy. Support levels/live trading plans available for lease subscribers.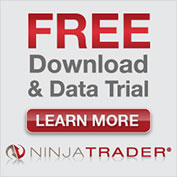 NinjaTrader is a FREE trade platform for advanced charting, market analytics, development & simulation. FREE trading platform, free demo account, free real time data, no risk, no funds required!
1. GET STARTED CLICK HERE TO GET YOUR FREE NINJATRADER PLATFORM & FREE REALTIME DATA
---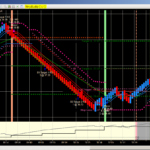 Trade Futures, Forex, CFDs, ETFs, Stocks risk free Sim/Demo Trading NinjaTrader trading indicators & NinjaTrader Algorithmic Automated trading systems for day, swing & position trading.
2. GET STARTED CLICK HERE TO DOWNLOAD FREE NINJATRADER INDICATORS & STRATEGIES
---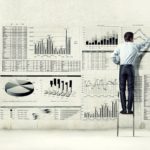 Institutional trading system developers from 1995, 2006/2009 NinjaTrader Consultants, providing Specialist NinjaScript consultancy & NinjaTrader Automated trading algorithmic systems development for retail & commercial traders
3. GET STARTED CLICK HERE TO GET YOUR NINJATRADER DEVELOPMENT PROJECT QUOTE


[text-blocks id="1778″ slug="disclaimer-terms-support"