GET STARTED trading Risk Free with NinjaTrader & MicroTrends Trading systems Add-ons for NinjaTrader.
Stay up to date of news release and products updates
New to trading, how do i get Coaching & Trading Capital?
MicroTrends support policy
All support is provided by the MicroTrends Help Desk, in the case where a support cases requires it, support is offered by skype and remote assistance.  Visit MicroTrends Support Model & Policy page for more details
Product Free License versus Licensed users – Sim/Demo versus Live trading
Free demo/ sim users
basic live help desk assistance, installation, trouble shooting
unlimited self assisted access to the 24/7 Help Desk articles
100% free unlmited free demo/sim/global sim trading for MTDS7, MTNTF7, MTU7, UTS7 products
30 day trial on MTDS7 powered products for live account trading
Licensed subscribers/ Live Trading
In Depth prioritized product support, settings assistance
exclusive settings templates, resources & Access to restricted content & guidance
unlimited self assisted access to the 24/7 Help Desk articles
Same as free users + Live account/ live connection mode -non global sim for MTDS7, MTNTF7, MTU7, UTS7 products
1 to 1 Support & consultation
by the hour
support packages
1  to 1 Mentoring & Trade Coaching
Extra services – remote assistance and mentoring is available by appointment
Licenses – Buy one Get on Free – all products
You get 2 Licenses per purchase per user for a home pc and work pc for example. Please send in your NinjaTrader machineid so we can allocate a permanent license.
License messages popup after first installation
Please send in your NinjaTrader machineid for up to two machines so we can allocate a you a permanent license.
1. A temporary license will be allocated when you import your product into NinjaTrader- if not please refresh the chart.  If you get a message
Sometimes there is an erroneous popup message from NinjaTrader – you may find 2 message boxes 1 behind the other.  It is simple to remedy: Please click ok to close the popup message box "warning about firewalls and not being able to connect etc.." Now look for the other Message Box – this has details about the product and your NinjaTrader Machine ID which we need to allocate.
2. With the second popup message box please read it and click "send mail" or copy and paste the entire message here.
OR
Yoo u can get your machineid from here:
How to obtain the NinjaTrader Machine ID
control center > Help > About
http://screencast.com/t/XyxMWWt31
Please can you copy and paste it as text so we do not make a mistake with entering it. You can select the text with you mouse – then right click and copy – then past it here with a right click > paste
10 Steps to start trading risk free 100% free when using NinjaTrader for demo/sim trading
>>>See below for Quick Start Guidance details of installing and configuring/using NinjaTrader
3. Configure NT with the Datafeed/Account Connection
5. Restart NinjaTrader
6. Connect to the datafeed
7.Open a chart with the custom bars or your choice of bars
8. Add the indicator/s to the chart, learn how to work with charts, indicators & workspaces
9. Show chart trader and configure for trading sim/realtime ready for trading, get setup for manual order entry with a basic automatic trade manager – or use an advanced trade management system for free on demo/pay for live trading such as the MTDS7 NinjaBuddy Trade Manager for automatic trade management
10. Practice realtime/sim trading using indicator signals & create your system rules, log your stats in excel or a trade journal and perfect your trading skills to become a winning trader.
NinjaTrader Trade Platform – Quick Start Guidance
NinjaTrader 7 Help Guides
NinjaTrader 8 Help Guides
24/7 Online articles, topics & video guidance
The Help Desk it is very easy to search
Get started Algorithmic Trading with NinjaTrader Automated Trading System Strategies
Free users are welcome to experiment  free forever unlimited on sim/demo trading and use the free online resources of of the 24/7 Help Desk: https://microtrends.zendesk.com/hc/en-us and the MicroTrends Help Desk Forum of previously answered questions and articles:  https://microtrends.zendesk.com/hc/en-us/community/topics
Getting Started:
we suggest starting with a simple robot – such as the MTDS SDK USAR – and understanding all the basic parameters – then moving to a MTu7 if required – MTU7 is a combination of MTDS7 + MTNTF7 signals indicators
Resources & TIPS
https://microtrends.zendesk.com/hc/en-us/articles/115002165203-Installing-and-getting-started-with-MicroTrends-NinjaTrader-7-Strategies-Automated-Trading-Systems
https://microtrends.zendesk.com/entries/65133859-Prepare-NinjaTrader-7-for-AutoTrading
https://microtrends.zendesk.com/hc/en-us/articles/115000299263-NinjaTrader-7-Hangs-after-clicking-the-Strategies-Menu-to-display-strategy-list
https://microtrends.zendesk.com/hc/en-us/articles/115001490046-NinjaTrader-7-Strategy-Historical-Fill-Type-MTDS-On-Close-
Getting started – quick start guidance
---
GET STARTED Trading for FREE – Learn to trade Futures, Forex, CFDs, Stocks & ETFs risk free Sim/Demo Trading, NinjaTrader algorithmic automated trading systems free forever!
Your Free Trading Edge & Holy Grail of Trading –  Learn & Trade risk free on the NinjaTrader Free Trade platform with a free realtime demo datafeed and the MicroTrends Free NinjaTrader Indicators & Automated Algorithmic Trading Strategies. Learn risk free in your time at your pace with no obligation & really take your time so that you are sure before you buy. Support levels/live trading plans available for lease subscribers.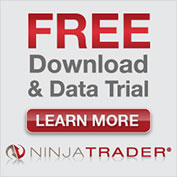 NinjaTrader is a FREE trade platform for advanced charting, market analytics, development & simulation. FREE trading platform, free demo account, free real time data, no risk, no funds required!
1. GET STARTED CLICK HERE TO GET YOUR FREE NINJATRADER PLATFORM & FREE REALTIME DATA
---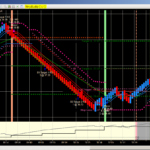 Trade Futures, Forex, CFDs, ETFs, Stocks risk free Sim/Demo Trading NinjaTrader trading indicators & NinjaTrader Algorithmic Automated trading systems for day, swing & position trading.
2. GET STARTED CLICK HERE TO DOWNLOAD FREE NINJATRADER INDICATORS & STRATEGIES
---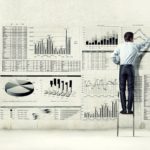 Institutional trading system developers from 1995, 2006/2009 NinjaTrader Consultants, providing Specialist NinjaScript consultancy & NinjaTrader Automated trading algorithmic systems development for retail & commercial traders
3. GET STARTED CLICK HERE TO GET YOUR NINJATRADER DEVELOPMENT PROJECT QUOTE
---
Disclaimer, Terms, Risk Disclosure & Support Policy
In using any MicroTrends websites, services & products you agree to our Terms and Conditions, errors and omissions excluded
You are responsible to read the Full Risk Disclosure & Disclaimers related to trading
Please click here to view our support policy for free and paid for product licenses
Trading and investment carry a high level of risk, and MicroTrends Ltd does not make any recommendations for buying or selling any financial instruments. We offer educational information on ways to use our sophisticated MicroTrends trading tools, but it is up to our customers and other readers to make their own trading and investment decisions or to consult with a registered investment advisor.