Manual Trading Systems,  Signal Indicator Trading Systems – Chart Trading – NinjaTrader Indicators
MicroTrends Discretionary Trading Systems Chart Trading sytems.
We really do trade and use our Discretionary Trading Systems, such as the USAR Trading within self directed & commercial hedge fund/managed futures funds, this is Real Deal Futures Trading… The NinjaTrader 7 Framework Indicator packages directly which can be used as discretionary  manual trading systems providing easy realtime decision making and control, or can be the basis for an automated trading system
---
---
MT NinjaTrader Framework 7 (MTNTF7) – was the original NinjaTrader System to incorporate signals indicators for discretionary trading systems with the ability to consolidate 1 or multiple indicator signal to program your own manual trading system without coding, pick and mix your own trading system using generic signals trading technology. MicroTrends NinjaTrader Framework is 100% free for Demo/Sim Trading Connections. Providing Diversified trading online day trading, swing trading systems for futures, stocks, CFDs & Forex.  The most comprehensive suite of professional discretionary systems for NinjaTrader7 at a fraction of the cost of the competition.


MT Double Shot Strategy Foundation 7 (MTDS7) –  The MTDS7 contains the NinjaBuddy Trade Manager which can be used in standalone mode – within a chart. Trades can be manually placed and then automatic trade management will provide advanced intelligent emotion free trading for the exit trade + stats.

---
---
One of the choices that every new trader has to make is whether to be a Discretionary Trader  or a system trader 0r a discretionary trader -who places trades manually and combines automatic trade management so that there is a definitive emotion free trading plan for exits. There is also the discretionary trader with automatic trade management
Discretionary Trading Systems is decision based trading (the trader decides which trades to make based on current market conditions), and system trading is rule based trading (the trading system decides which trades to make, regardless of current conditions).
Both discretionary trading and system trading have the potential to be equally as profitable, so the decision should be made based on the personality of the trader. Some traders will instantly be able to recognize which type of trading is more suitable for them, while other traders may need to experience both types of trading before they can make a decision.
Discretionary Trading Systems is decision-based trading, where the trader decides which trades to make, based upon the information available at the time. A discretionary trader may (and should) still follow a trading plan with clearly defined trading rules, but will use their discretion on taking the trade and how it is managed.
For example, a discretionary trader might review their charts and find that all of their criteria for a long trade have been met, but decline to make the trade because the volatility for the day is too low, and thus it is highly likely the price won't reach the profit target for the trade.
The advantage of discretionary trading is that it is adaptive to current market conditions.
You may have a great trading system but if you know that it tends to perform poorly when certain market conditions are present, then you can avoid those trade. Or if you notice your strategy has a tendency to perform very well in other conditions, you can increase your position size slightly during those times to maximize gains.
The drawback of  Discretionary Trading Systems is that many traders are prone to second-guessing themselves. They may actually be very poor at deciding when to trade and when not to, and therefore a more systematic approach would be better. Discretionary systems are susceptible to the psychology of the trader; being too greedy or fearful can destroy the profitability of a discretionary trading system in a hurry.
System trading is rule based trading, where the decision to make a trade is based entirely upon the trading system. System trading decisions are absolute and do not offer the opportunity to decline to make a trade based upon the trader's discretion. If the criteria are met, the trade is taken.
A system trader might review their charts and find that their trading systems requirements for a short trade have been met, so they will make the trade without any further decision-making process…even if their "gut" is telling them it isn't a good trade.
System trading strategies can often be automated since the rules are so clearly defined that a computer can implement them on the behalf of the trader.  Once a computer program has been developed to recognize when a trading systems requirements have been met, the program can make the trade (including the entry, management, and exit) without any involvement of the trader.
The advantage of the system trading strategy is that it is not susceptible to the psychological whims of the trader. The system takes all trades, regardless of the trader's feeling.
The disadvantage is that a systematic trading strategy is not very adaptive. Trades are always taken as long as the conditions are met, which means even in unfavorable conditions trades will be taken. To help alleviate this problem, more rules can be added to the system, although this often results in cutting out some winning trades as well.
Are You a Discretionary or System Trader?
Discretionary Trading Systems and system trading have the same goal: making money. Although they achieve it in slightly different ways, and both have pros and cons. The two systems may even make many of the same trades, but one will likely be better suited to different personalities.
Discretionary Trading Systems is most compatible with traders that want to be in control of every trading decision (the entry, stop loss, and the exit). Discretionary traders often feel uncomfortable when they think about giving complete control of their trading to a computer program. Discretionary Trading Systems traders often have backgrounds in artistic endeavors, such as writing and gardening. However, discretionary trading also appeals to traders with controlling personalities, and those who like to be in control in most aspects of their life. Discretionary Trading Systems is also for people who just want to adapt their trades to current market conditions.
System trading, on the other hand, is most compatible with traders who want qualities like speed, precision, and accuracy in their trading strategy. System traders have no qualms about letting a computer program make their trading decisions, and may even value the feeling of lessened responsibility that this allows. System traders usually have logical personalities, and often have backgrounds in areas such as computer programming and mathematics.
Combining Discretionary Trading and System Trading with semi automated traded technology
It is possible to be a discretionary trader that uses system trading, but it is not possible to be a system trader that uses discretionary trading. For example, a discretionary trader may follow a trading system for their entries and take every trade that the system identifies, but then manage and exit their trades using their discretion. A system trader does not have this option because they must follow their trading system exactly. If a system trader ever deviates from their trading system  they have become a system trader with discretionary interaction, that discretion could be based on a an external rule set or merely experience, MicroTrends provides discretionary systems with automatic trade management – simply combine the indicator systems with the MTDS trade manager for manual entry and automatic emotion free trading.
---
GET STARTED Trading for FREE – Learn to trade Futures, Forex, CFDs, Stocks & ETFs risk free Sim/Demo Trading, NinjaTrader algorithmic automated trading systems free forever!
Your Free Trading Edge & Holy Grail of Trading –  Learn & Trade risk free on the NinjaTrader Free Trade platform with a free realtime demo datafeed and the MicroTrends Free NinjaTrader Indicators & Automated Algorithmic Trading Strategies. Learn risk free in your time at your pace with no obligation & really take your time so that you are sure before you buy. Support levels/live trading plans available for lease subscribers.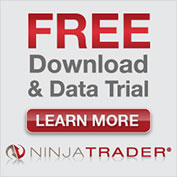 NinjaTrader is a FREE trade platform for advanced charting, market analytics, development & simulation. FREE trading platform, free demo account, free real time data, no risk, no funds required!
1. GET STARTED CLICK HERE TO GET YOUR FREE NINJATRADER PLATFORM & FREE REALTIME DATA
---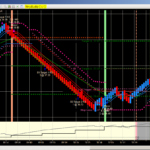 Trade Futures, Forex, CFDs, ETFs, Stocks risk free Sim/Demo Trading NinjaTrader trading indicators & NinjaTrader Algorithmic Automated trading systems for day, swing & position trading.
2. GET STARTED CLICK HERE TO DOWNLOAD FREE NINJATRADER INDICATORS & STRATEGIES
---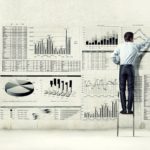 Institutional trading system developers from 1995, 2006/2009 NinjaTrader Consultants, providing Specialist NinjaScript consultancy & NinjaTrader Automated trading algorithmic systems development for retail & commercial traders
3. GET STARTED CLICK HERE TO GET YOUR NINJATRADER DEVELOPMENT PROJECT QUOTE
---
Disclaimer, Terms, Risk Disclosure & Support Policy
In using any MicroTrends websites, services & products you agree to our Terms and Conditions, errors and omissions excluded
You are responsible to read the Full Risk Disclosure & Disclaimers related to trading
Please click here to view our support policy for free and paid for product licenses
Trading and investment carry a high level of risk, and MicroTrends Ltd does not make any recommendations for buying or selling any financial instruments. We offer educational information on ways to use our sophisticated MicroTrends trading tools, but it is up to our customers and other readers to make their own trading and investment decisions or to consult with a registered investment advisor.