Day Trading Emini Futures Coach – Online 1 to 1 mentoring, learn how to win at short term trading for a living with John Matteson MicroTrends Trusted Affiliate Real Deal Trade Coach
Day Trading Emini Futures Coach, learn to trade futures online with the Real Deal Trading Live, real money, trading will be conducted each day based on trade plan. Q&A will be ongoing throughout the mentorship.
Day Trading Emini Futures Coach Coach John Matteson provides trading lessons suitable for all levels of experience of trading.  You can choose to learn online or in person in Orlando Florida using NinjaTrader in conjunction with our MicroTrends suite of indicators and strategies –  we  provide you with all you need, real deal live market live money trading lessons by example and direct live futures market trading.
Day trading  Coach Notice –  get the workspaces and trading system here
Day trading  Coach is available directly with John Matteson

Send John a message below
For Syllabus and more details view below

Day trading course materials are now installed by the MTNTF7 Framework workspaces
Learn to day trade futures for a living with real money live market trading
MicroTrends is unique the NinjaTrader community we really do develop our software, we really do trade and we really do trade with our software. Not only are we "the real deal" traders & developers, our resident Day Trading Emini Futures Coach John Matteson really can teach you how to day trade futures for a living and provide you with all you need for the best chance of being a successful Futures day trader using the free NinjaTrader Trade Platform, trading the Emini's during the US Session with the MicroTrends NinjaTrader Framework & MTDS software.  You will use time proven specific Trade Entry and Exit Techniques for your Testing and Trade Plan.
All futures traders are provided with a specially formulated "MT Day trading EMini system, workspaces & templates & the MTDS7 NinjaBuddy Trade Manager" which was a combination put together over time during live trading testing. It is possible to trade in a controlled relaxed way and automate the trading process emotion free with the most sophisticated and advanced trading tools available for NinjaTrader 7 – keeping it very simple and consistent with the MicroTrend's Day Trading Emini Futures Coach.
Live, real money, trading will be conducted each day based on trade plan. Q&A will be ongoing throughout the trading mentorship.
Get Started with your Day Trading Emini Futures Coach Day Trading Online Lessons
Click here to get the free NinjaTrader Trade Platform with a free realtime data demo
Click here to download  indicators & strategies for free for using on demo & sim
Chose your time & location either online or in person in Orlando Florida by arrangement
Minimum booking blocks of 5 Hours
Day Trading for a living Syllabus
Learn to day trade EMini Futures for financial freedom
Foundation Course Level 1
I. Trading Psychology
1. How it works
2.Read the PDF's
II.Setup of NinjaTrader with Applicable MT Indicators and Strategies
1. Indicators and settings
2. Template setup
3. NinjaBuddy setup
4. Chart setup
5. Market Analyzer
III.Setting Up the Trading Day
1. Psychology/mind prep
2. News
3. Larger degree trend + support/resistance
IV. Basic Trading Day Rules
1. Gap type – Inside vs. outside
Intermediate Course Level 2
V. Higher Time Frame Analysis
a. Larger degree support and resistance
1. Which swings?
b. Trading time frames/chart types
VI. Basic Trade Setups
a. John's short term Template
b. Long term template
c. Trend X Template
d. Outside gaps
e. Inside gaps
VII. Trade Management
a. Standard guidelines – manual
b. Advanced trade management using NinjaBuddy
Advanced Course Level 3
VIII. Chart Types
a. Range bars
b. Tick charts
c. Renko bars
d. Time based charts
IV. Trade Log and Journaling
a. MSA program example
X. Systematic Trading Tricks
a. Picking the right chart type
b. Tracking the trades
c. Adding the moving average
d. Trading the productive cycles
XI. Pilot/Co-Pilot Exercise
a. Trading Exercise following & leading by example
 
XIII. Trading for a Living
a. Considerations
b. Account size based on max drawdown
b. Launch
Trader Testimonial
Dear John
I thank you for the training session today…
I found the training session to be professional, excellent and for me really helpful to see visually the MicroTrends products in a practical operation.Your explanations and navigation's with various instruments and charts have helped me to get a real feel of the sophistication's of the Indicators and Strategies. Your Set-Up was explained as fully as i could have expected with numerous examples/chart set-up trade triggers meticulously examined in detail and further practically showing when to trade and equally important when not to trade… view more
---
GET STARTED Trading for FREE – Learn to trade Futures, Forex, CFDs, Stocks & ETFs risk free Sim/Demo Trading, NinjaTrader algorithmic automated trading systems free forever!
Your Free Trading Edge & Holy Grail of Trading –  Learn & Trade risk free on the NinjaTrader Free Trade platform with a free realtime demo datafeed and the MicroTrends Free NinjaTrader Indicators & Automated Algorithmic Trading Strategies. Learn risk free in your time at your pace with no obligation & really take your time so that you are sure before you buy. Support levels/live trading plans available for lease subscribers.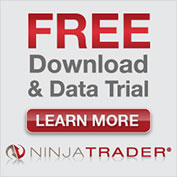 NinjaTrader is a FREE trade platform for advanced charting, market analytics, development & simulation. FREE trading platform, free demo account, free real time data, no risk, no funds required!
1. GET STARTED CLICK HERE TO GET YOUR FREE NINJATRADER PLATFORM & FREE REALTIME DATA
---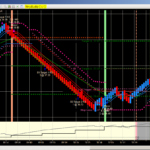 Trade Futures, Forex, CFDs, ETFs, Stocks risk free Sim/Demo Trading NinjaTrader trading indicators & NinjaTrader Algorithmic Automated trading systems for day, swing & position trading.
2. GET STARTED CLICK HERE TO DOWNLOAD FREE NINJATRADER INDICATORS & STRATEGIES
---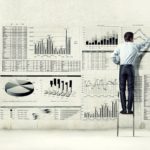 Institutional trading system developers from 1995, 2006/2009 NinjaTrader Consultants, providing Specialist NinjaScript consultancy & NinjaTrader Automated trading algorithmic systems development for retail & commercial traders
3. GET STARTED CLICK HERE TO GET YOUR NINJATRADER DEVELOPMENT PROJECT QUOTE
---
Disclaimer, Terms, Risk Disclosure & Support Policy
In using any MicroTrends websites, services & products you agree to our Terms and Conditions, errors and omissions excluded
You are responsible to read the Full Risk Disclosure & Disclaimers related to trading
Please click here to view our support policy for free and paid for product licenses
Trading and investment carry a high level of risk, and MicroTrends Ltd does not make any recommendations for buying or selling any financial instruments. We offer educational information on ways to use our sophisticated MicroTrends trading tools, but it is up to our customers and other readers to make their own trading and investment decisions or to consult with a registered investment advisor.