Add Your MicroTrends Testimonial Here
I love that I can put together indicators that I like from the MTNTF7 pack and create my own systems. Thanks!
Trading is such a difficult trade and your products make it easier. Woth that said I am waiting for your NinjaTrader 8 products to come out to purchase the entire package. To be a critic I would love to see more coaching and better understanding of each and every indicator and automation strategy that you have. I think it would help tremendously. Thanks
I've already posted a feedback on John's Training .. I reiterate that and urge anyone considering MicroTrends to take a session with John , practice in Sim and Market Replay and see for Yourself without even committing to a Purchase until You so Decide .. that's a mad offer in and of itself as many folk won't give trials as they say stuff like they want to protect their ingredients to their cupcakes etc
Forget the Directory of Ecosystem.. I've done the usual Holy Grail hunt there and else where including the MT4 realm ... and tried others and not going to knock or name as that's what it is a 'directory of providers' ..
The Holy Grail is Yourself ,subjectively working on Myself is hard enough.
What I was needing was to have the confidence that I have the best of Tools and Equipment , Super Great in Setting Up , Instalation and Guidance SUPPORT and to not get ripped off and moreover feel "value and genuine" ! Not just the product but the folks behind them ..
(I am currently working on enhancing what's aligned for me and my trading style and yet there's many other strategies and indicators for me to try ) ... Tools and Equipement wise I feel I have achieved that with MicroTrends !
.......
Suggestions..
I'm sure you guys have enough on your respective plates .. I wasn't sure what to write as Testimonial as thought your more likely seeking responded from the users that i have been using it a while .. nevertheless wrote .. where I'm at ..
1)I would welcome a MicroTrends Licenced Users Forum of sorts but not sure whether those things can become distractive ... for Users and or Yourselves ... so whilst it's off the cuff suggestion I also have reservations for such things ..
2) Automation of John's Set Up - however the existing templates and NinjaBuddy combo is a super tool and as a semi-matic discretionary tool is fine enough for me to get on with .. so much so .. that I want to be John's gang and not Tom's ... ☀😊😎 ..
you know what I mean .. with Johns set up I'm ready to use for real ... whereas the Automated.. lot learning ahead ⚽
I hope that's helpful
Have a great weekend
Vaheed
This system is a complete system with automation, discretionary and trade management all in one. If you are serious about trading and can invest the time to study your instruments, you will not go wrong with Micro Trends. Like anything in life, you need to invest the time to study what is the best package for you
I have been trading for over 20 years and have spent tens of thousands on trading systems. Most of those systems were either black box systems or one trick ponies that allowed little user control and led to poor results. In my opinion the MicoTrends toolkit is by far the most comprehensive set of trading indicators and strategies on the market today. This is a high quality product that is well thought out and packed with advanced features and options. With a bit of effort on your part you are able to customize the package to your trading style. The support from both John and Tom have been top notch in quality and response time . I have finally found a company and trading framework that I believe will be the last trading software I will ever need. Do yourself a favor and download the free trial. You have nothing to lose and everything to gain!
After searching in NT page for someone who could done the job I wanted (not an easy one), I found Toms page. The phrase that would define the experience could be: NOTHING BETTER THAN THIS. And I know what I'm talking about; you don't need to keep searching anything else, just know that this is the place.
For you who even don't believe me, I will briefly tell what I found here: professionalism, good communication, even better prices, even better jobs and even better the person who is back all these. Glad I can call him a friend, who can help me and collaborate on whatever we are doing.
Seriously, this page and founder (Tom) are those kind of people that are not in the first line of the commercial view but really do greatly better than the first line; just need to find them. I have done the work for you all.
Even if you actually don't believe my words (thinking that I get some revenue), just give a try or just find someone else; you will return back to here. Time to time and sincere and real words to the ones that really do the best job.
---
GET STARTED Trading for FREE – Learn to trade Futures, Forex, CFDs, Stocks & ETFs risk free Sim/Demo Trading, NinjaTrader algorithmic automated trading systems free forever!
Your Free Trading Edge & Holy Grail of Trading –  Learn & Trade risk free on the NinjaTrader Free Trade platform with a free realtime demo datafeed and the MicroTrends Free NinjaTrader Indicators & Automated Algorithmic Trading Strategies. Learn risk free in your time at your pace with no obligation & really take your time so that you are sure before you buy. Support levels/live trading plans available for lease subscribers.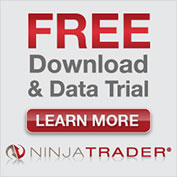 NinjaTrader is a FREE trade platform for advanced charting, market analytics, development & simulation. FREE trading platform, free demo account, free real time data, no risk, no funds required!
1. GET STARTED CLICK HERE TO GET YOUR FREE NINJATRADER PLATFORM & FREE REALTIME DATA
---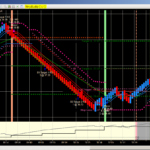 Trade Futures, Forex, CFDs, ETFs, Stocks risk free Sim/Demo Trading NinjaTrader trading indicators & NinjaTrader Algorithmic Automated trading systems for day, swing & position trading.
2. GET STARTED CLICK HERE TO DOWNLOAD FREE NINJATRADER INDICATORS & STRATEGIES
---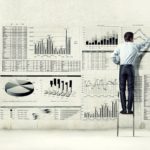 Institutional trading system developers from 1995, 2006/2009 NinjaTrader Consultants, providing Specialist NinjaScript consultancy & NinjaTrader Automated trading algorithmic systems development for retail & commercial traders
3. GET STARTED CLICK HERE TO GET YOUR NINJATRADER DEVELOPMENT PROJECT QUOTE
---
Disclaimer, Terms, Risk Disclosure & Support Policy
In using any MicroTrends websites, services & products you agree to our Terms and Conditions, errors and omissions excluded
You are responsible to read the Full Risk Disclosure & Disclaimers related to trading
Please click here to view our support policy for free and paid for product licenses
Trading and investment carry a high level of risk, and MicroTrends Ltd does not make any recommendations for buying or selling any financial instruments. We offer educational information on ways to use our sophisticated MicroTrends trading tools, but it is up to our customers and other readers to make their own trading and investment decisions or to consult with a registered investment advisor.